Horizon Apartment
Darlinghurst, New South Wales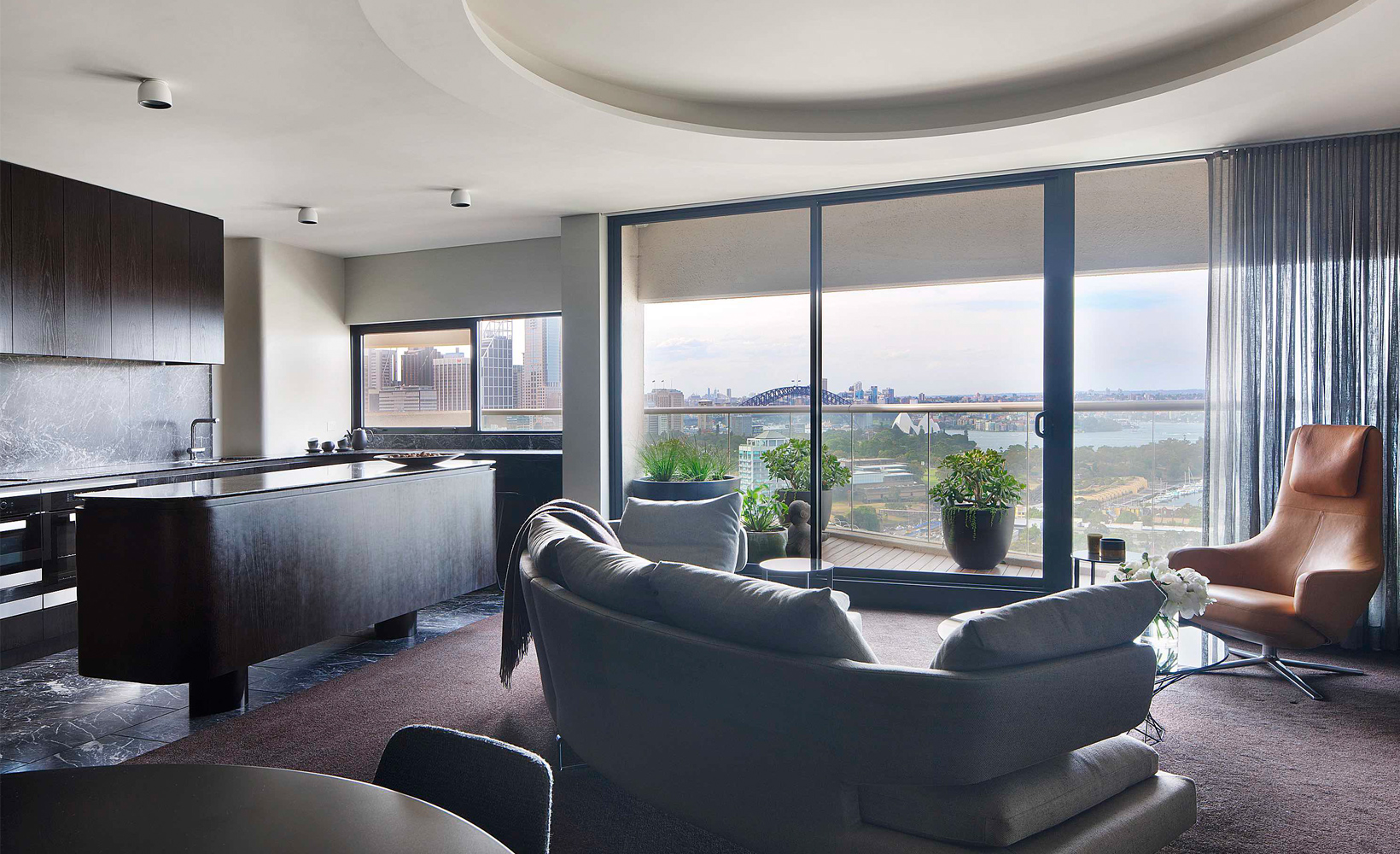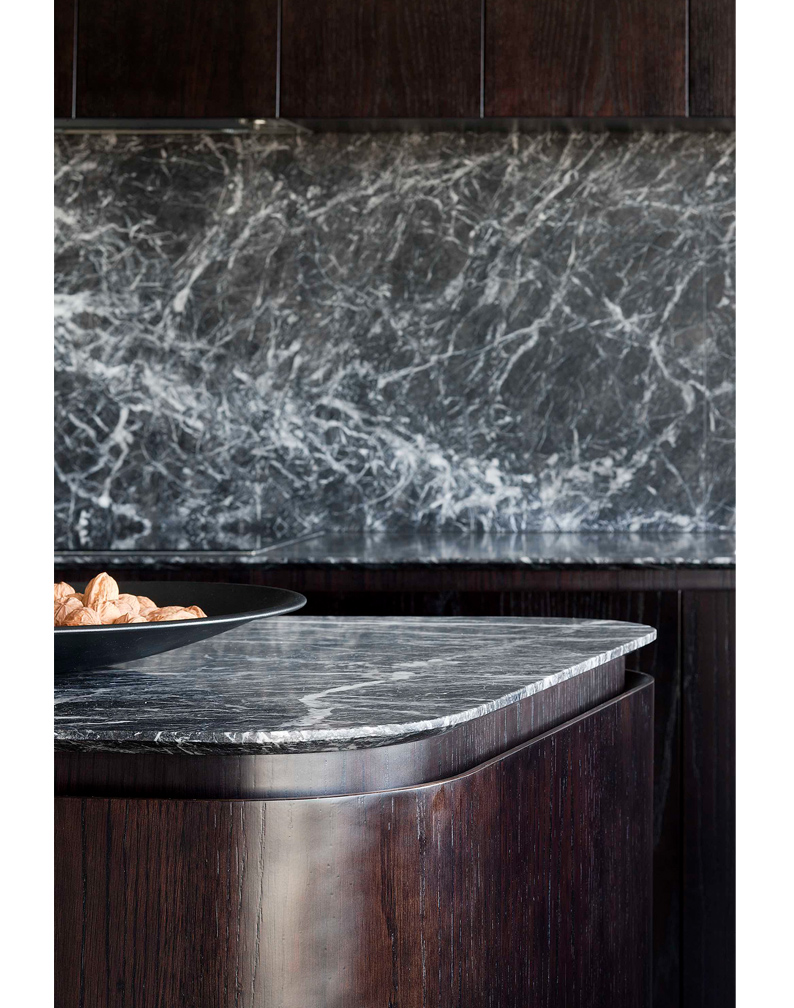 Collaborating Architect:
MA Architects
Landscape:
The Balcony Garden
Photography:
Shannon McGrath
Published:
Houses, Architecture AU, The Apartment House (Thames & Hudson)
Awards:
2015 IDEA Awards, Shortlist Residential Interior
Capturing a panoramic view of Sydney's city skyline, this apartment gently nods to the geometry and rhythm of the original architecture of Harry Seidler's renowned Horizon building. This was achieved through articulated volume, spatial arrangement and rich materiality. Inside, a manipulation of texture and colour tempers unfiltered light during the day and considered lighting strategies creates drama at night.
In addition to its celebration of the city by extending and framing the stunning view, The Horizon Apartment has a calm, embracing, cocoon-like atmosphere offering retreat and protection. The interior architecture is quiet and introspective in contrast to the drama of the city.
Heightened sensory engagement prevails within the interior architecture. Visually in the playfulness and relief of the detailing, spatially in the manner one moves about the home and in the tactility of surfaces.