Maria Danos Architecture is a boutique architecture and interior design practice committed to crafting high quality, engaging spaces that lift the human spirit. Framed by an underlying respect for cultural and built heritage, we conceive our projects by responding to context, as well as the narratives and opportunities presented by our clients. Materially expressive, MD.A projects continuously explore the interplay between light and shadow, colour and texture, resulting in work that is subtly complex, sensual and multidimensional.
Prior to launching her eponymous practice in 2015, Maria (Bachelor Architecture [Hons], Bachelor Planning & Design, Bachelor of Science) held senior positions in the high profile architectural firms Neometro and MA Architects. The MD.A service offering draws from this 20+ years of experience to consistently deliver tailored consultancy and design excellence across a variety of project scales and types. As a boutique practice, clients have direct access to the studio's principal. Coupled with our strong partner networks, we have the capabilities to offer exceptional service to any client who's striving for a high quality built outcome.
With a belief in social responsibility, Maria has undertaken pro-bono work for community organisations. Her active involvement in the architecture community as a tutor, mentor, juror and as an advocate for design excellence strongly compliments the MD.A practice.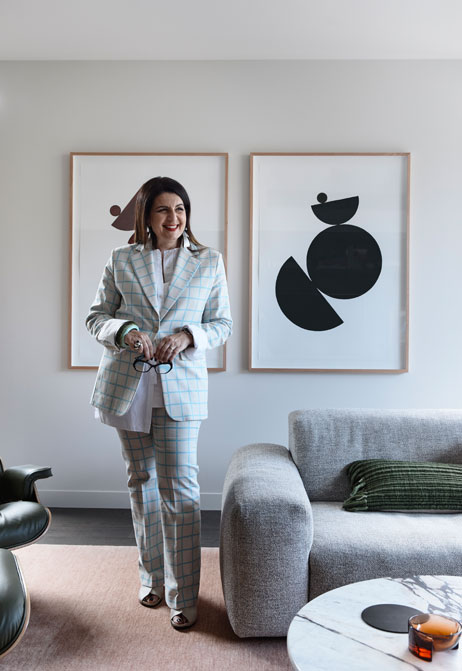 Awards —
2020
Dulux Colour Awards
Shortlist, Public & Hospitality Commercial Interior — Mr Robertson
2019
Eat Drink Design Awards
Shortlist, Best Café Design — Mr Robertson
2019
Dulux Colour Awards
Commendation, Residential Exterior — The Bank, Vaughan
2019
Houses Awards
Commendation, Heritage — The Bank, Vaughan
2019
Houses Awards
Shortlist, Alterations & Additions — The Bank, Vaughan
2019
Australian Institute of Architects
Shortlist, Heritage — The Bank, Vaughan
2017
City of Whitehorse Built Environment Design Awards
Winner, Retail/Commercial — Mister + Miss Cafe
2017
City of Whitehorse Built Environment Design Awards
Commendation, Sustainability — Mister + Miss Cafe
2016
Intergrain Timber Vision Awards
Winner, Residential Interior — LuxeTen
2016
Eat Drink Design Awards
Shortlist, Best Café Design — Mister + Miss Café
2016
Victorian Premier Design Awards
Finalist — LuxeTen
2016
Victorian Premier Design Awards
Finalist — Mister + Miss Café
2016
AIDA Award
Shortlist, Hospitality — LuxeTen
2016
IDEA Award
Shortlist, Hospitality — LuxeTen
2015
IDEA Award
Shortlist Residential Interior — Horizon Apartment
Active Memberships & Associations —
Current
Registered Architect in Victoria since 1997
Current
Australian Institute of Architects A+ Member
Current
Australian Institute of Architects Small Practice Forum Member
Current
Design Institute of Australia Member
Current
Boyd Circle Member (Robin Boyd Foundation)
Current
TarraWarra Museum of Art Contemporary Circle Member
Current
Australian Institute of Architects 'Constructive Mentoring Scheme' Mentor
Current
HACCI (Hellenic Australian Chamber of Commerce & Industry) Mentor
2018
Australian Institute of Architects Awards Vic Chapter (Interior Architecture Jury Chair)
2017
Intergrain Timber Vision Awards (Juror)
2013
Australian Institute of Architects Awards Vic Chapter (Residential Multiple Housing Juror)
2012
Australian Institute of Architects Awards Vic Chapter (Sustainable Architecture Juror)