LuxeTen
St Kilda, Victoria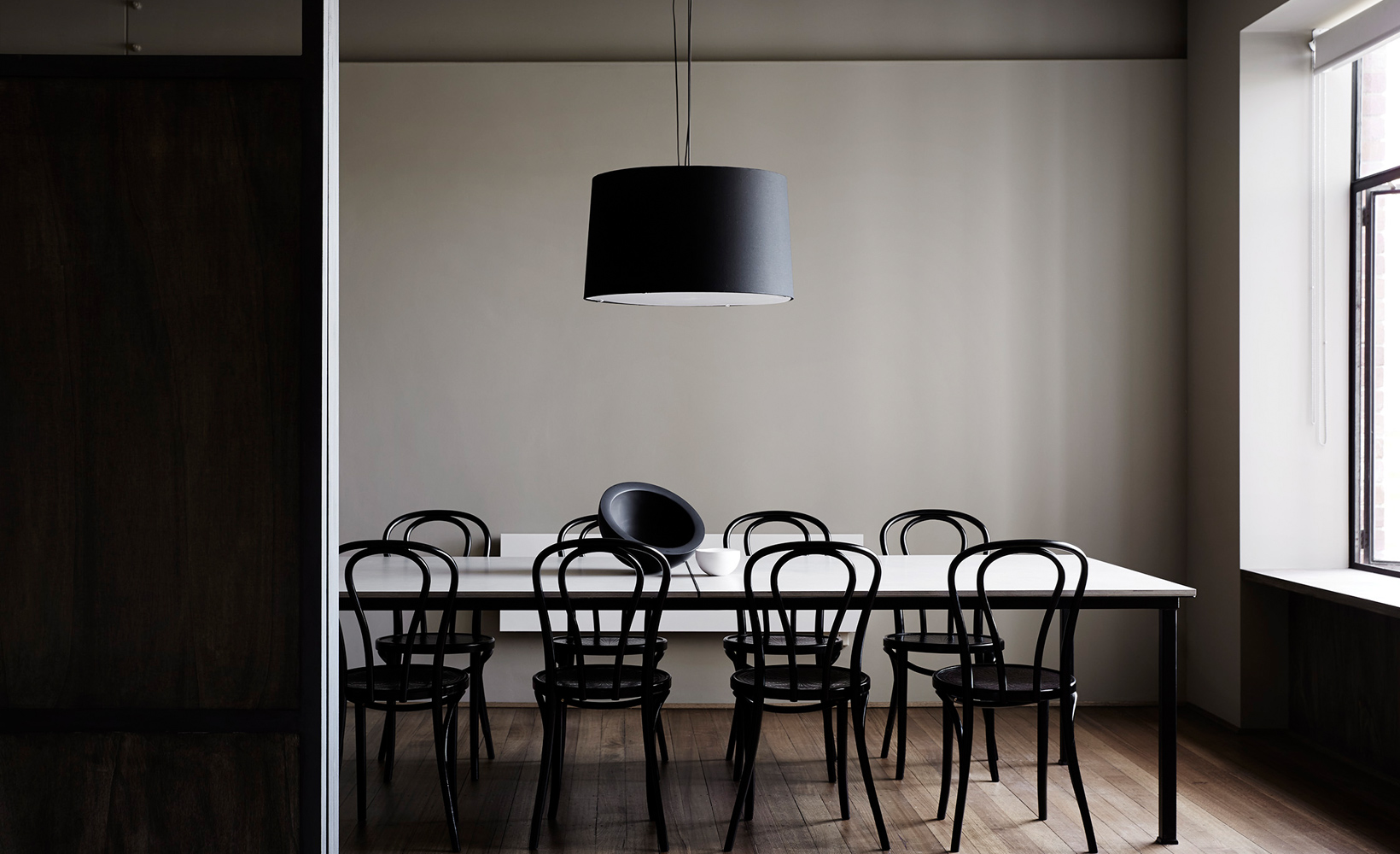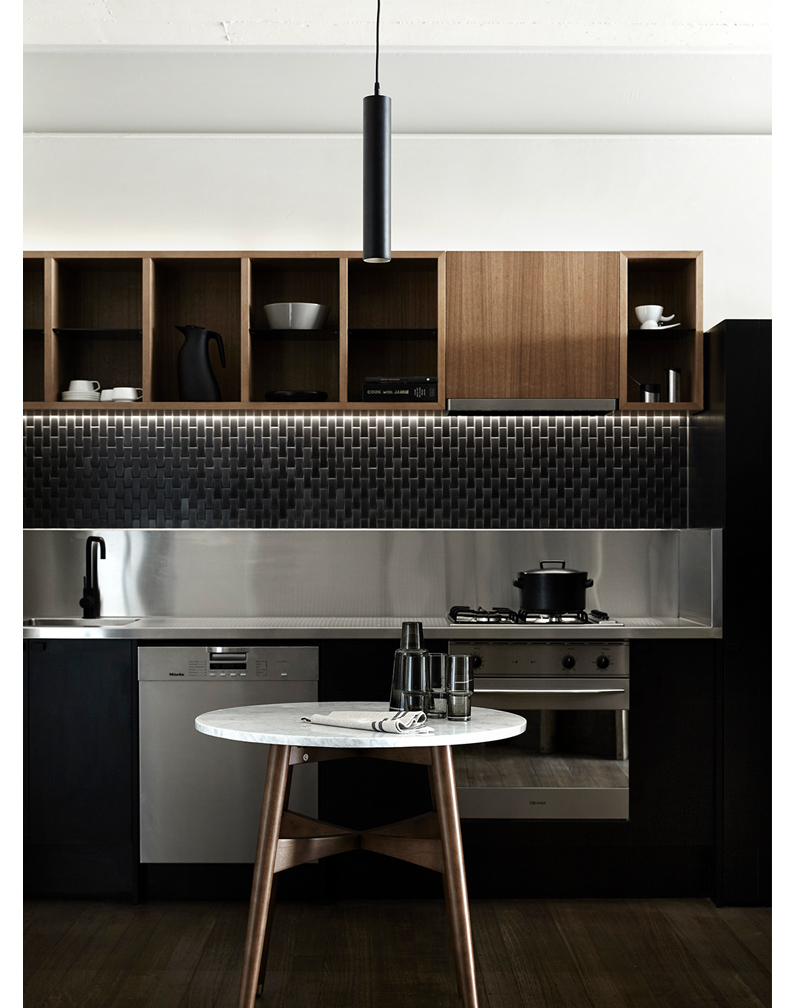 Builder:
ProvanBuilt & Level 5 Projects
Photography:
Sharyn Cairns
Published:
Houses, ArchitectureAU
Inspired by the functionality and graphic character of Japanese 'fusuma' screens, LuxeTen evolved from an exploration of possibilities for short-term guest accommodation within a former design studio space.
The loftiness of the existing shell allows the staging of architectural insertions to delight, and 'contain' within the textured interior. The outcome enables guests to adapt the spaces by manipulating the architectural elements to suit their requirements.
The existing studio had great 'bones' including exposed steel beams and posts. A structural 'spine' located in the heart of the studio provides the basis for support of the screens and the pivot point for the drum insertion. The constraints of the existing fire services informed an innovative splaying of the drum's timber posts in an alternating arrangement to 'miss' the pipes and the structural beams. The outcome is sculptural and visually arresting.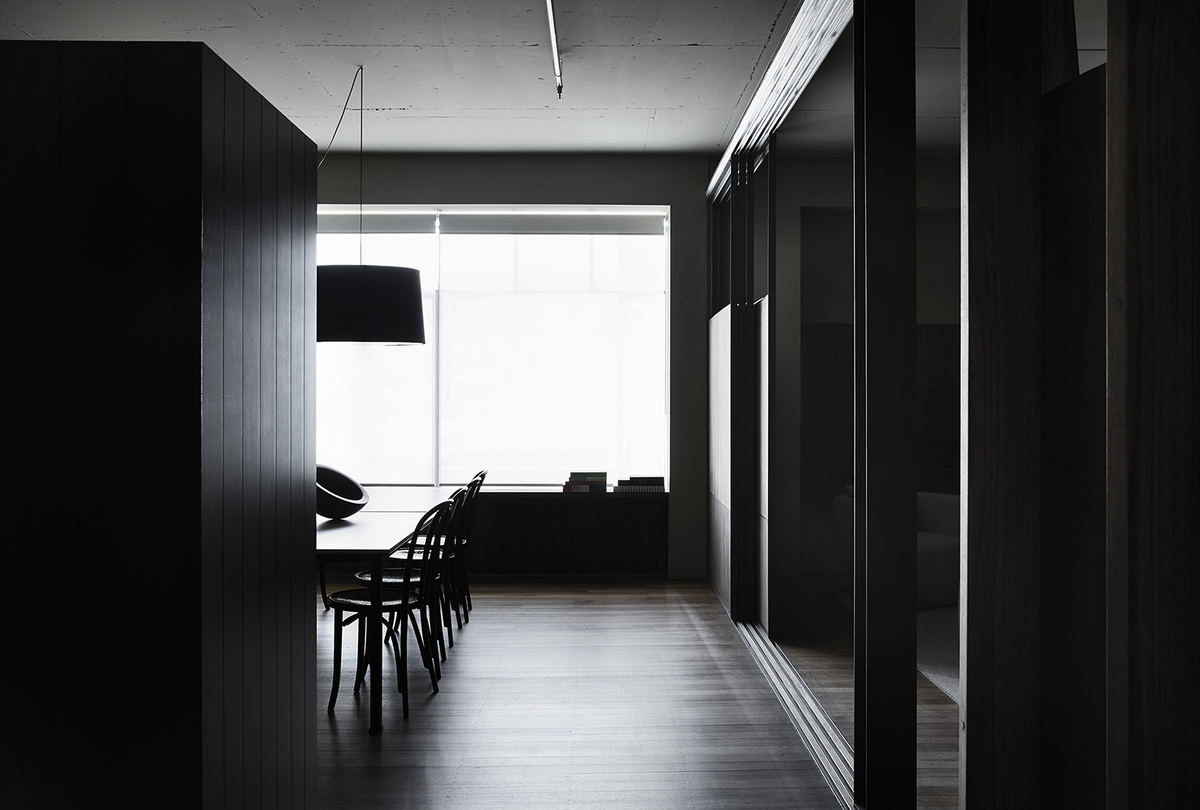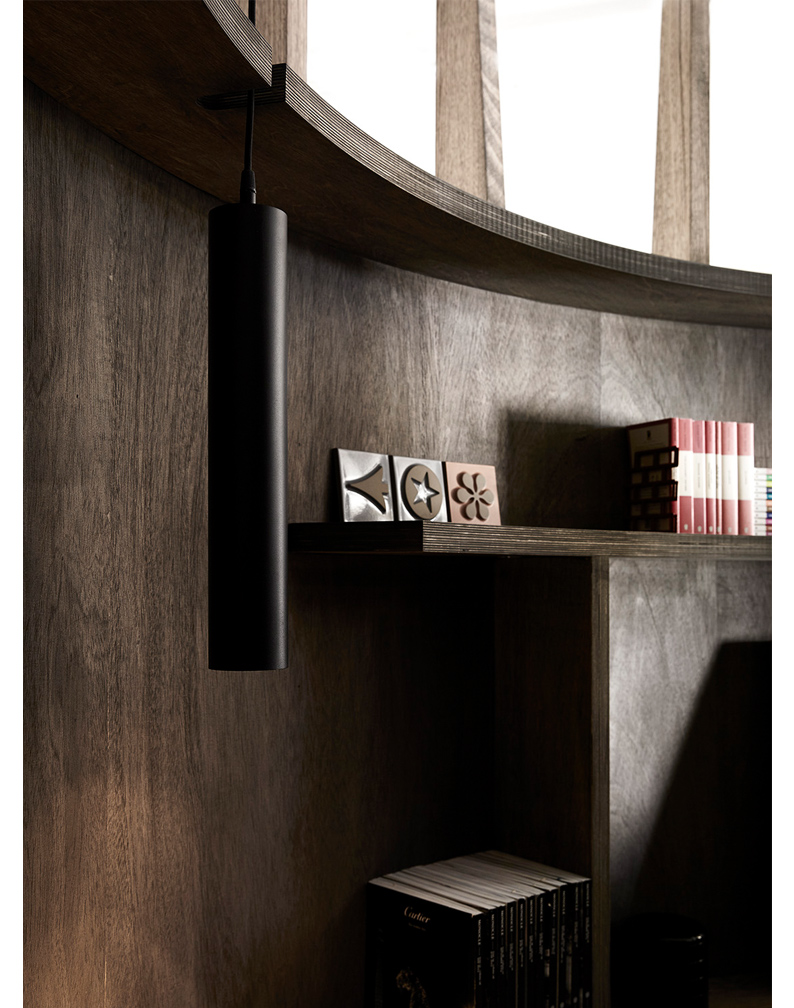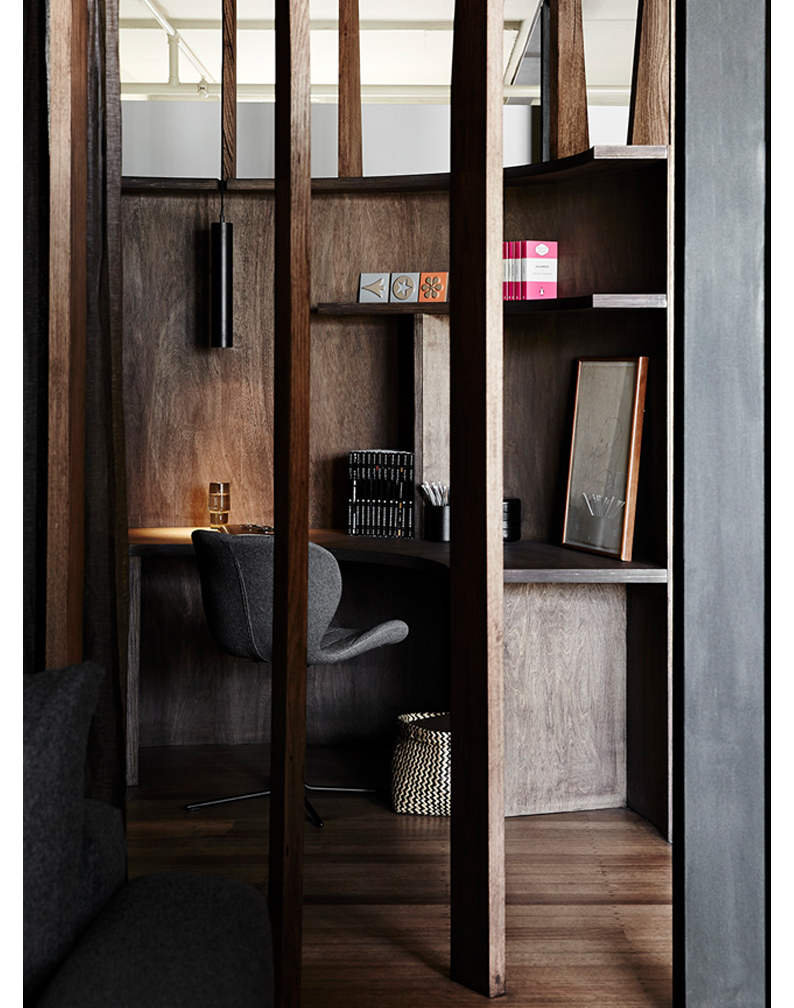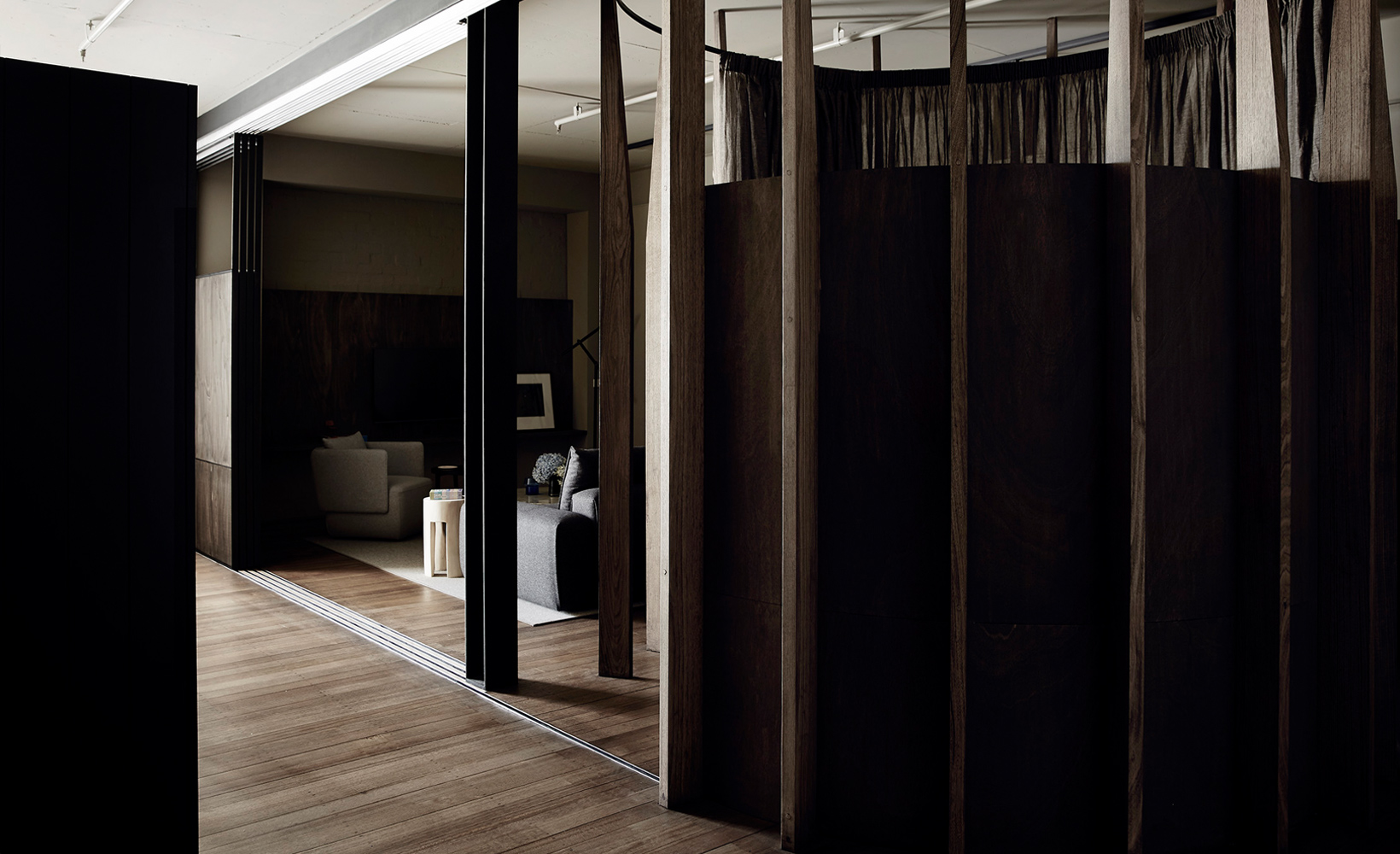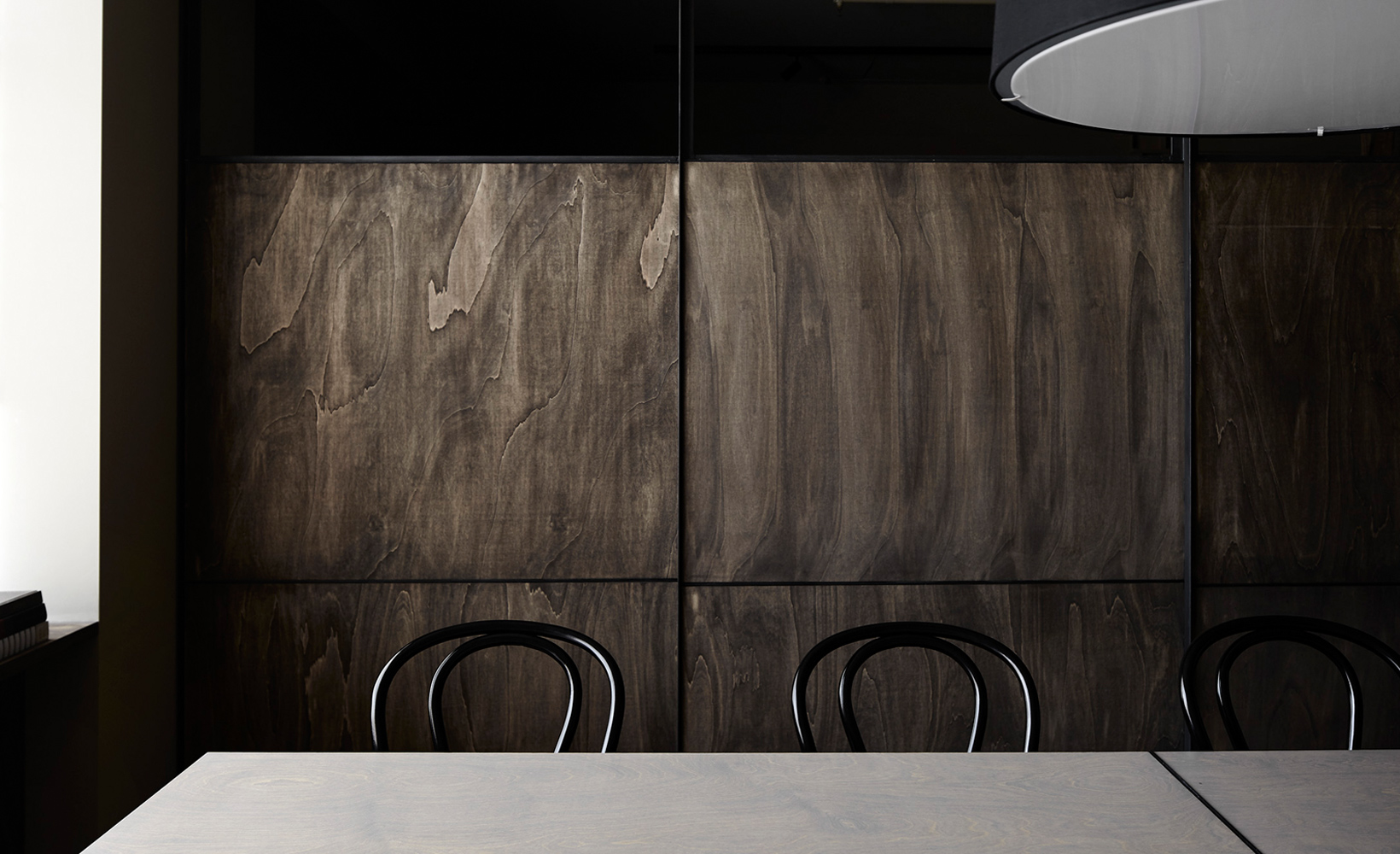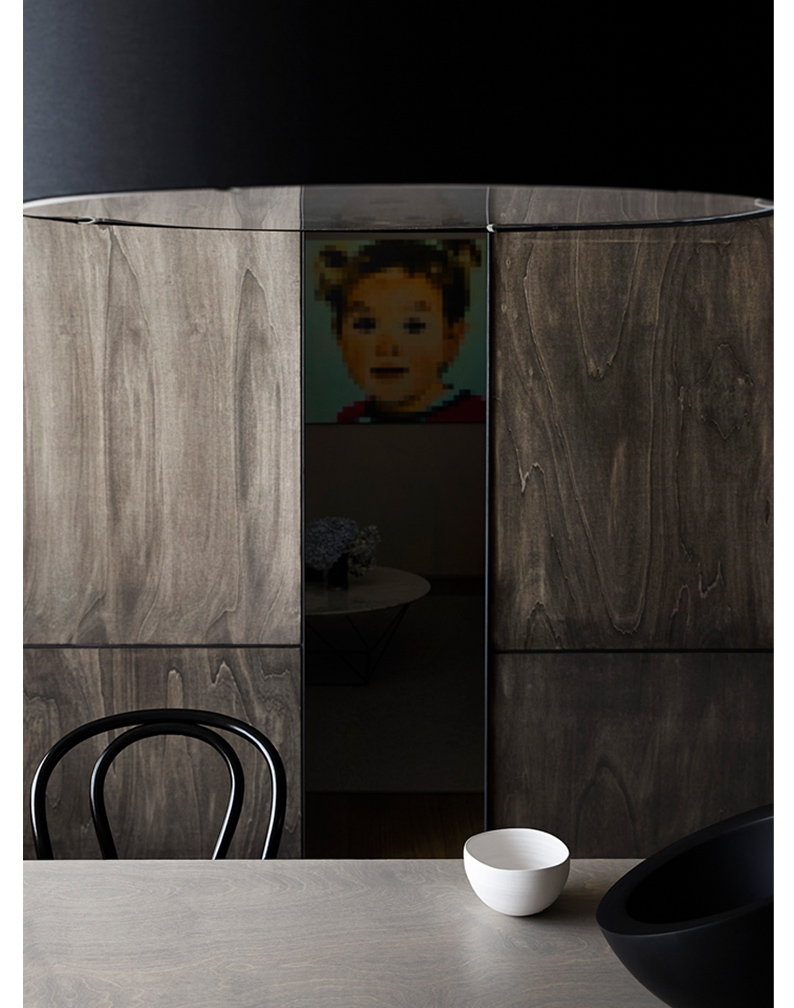 Screen datums are low enough to enable spatial flow and light penetration from the sole window in the living room, yet high enough for privacy. Screen configurations also facilitate various levels of privacy between the dining and living areas. The drum acts as a study and as a second 'crash' sleep area, with a foldout divan and drawn sheer curtain.
In the spirit of sustainability, much of the former joinery was 'retained and refreshed'.
Timber was selected as a primary new material selection to rationalise the number of trades. The prevalence of timber carpentry, with a strong emphasis on craft, required collaboration with a highly skilled carpenter who worked closely with the architect. Together they workshopped techniques to roll the ply and to finish all linings in order to achieve a soft, warm, waxed finish.
LuxeTen is a prototype for a future series of accommodation 'spaces within spaces'. The project proves that where existing shells have potential to inspire architecture and craft, guests can participate in innovative alternatives to the 'cookie cutter' ubiquity of much holiday and work accommodation.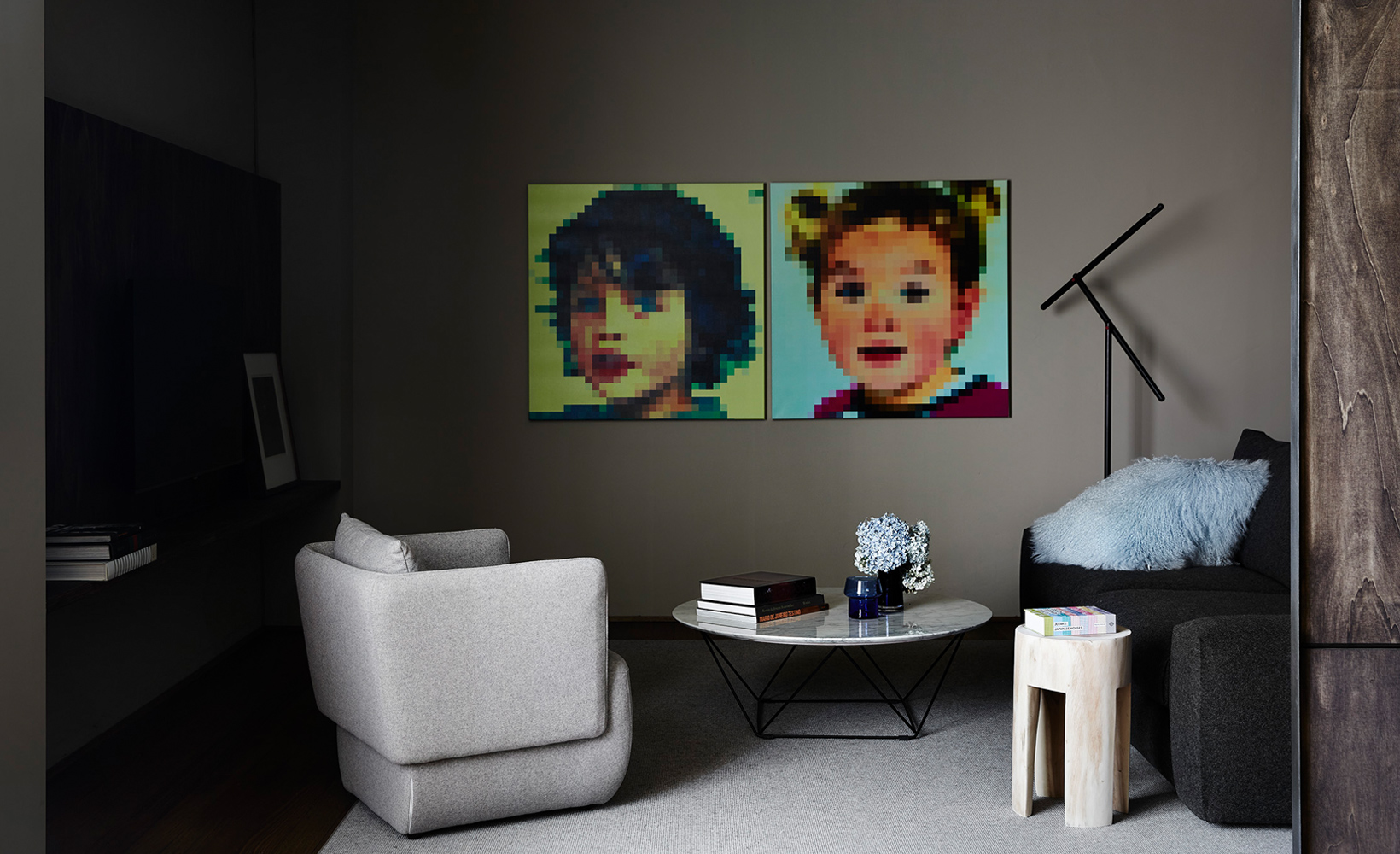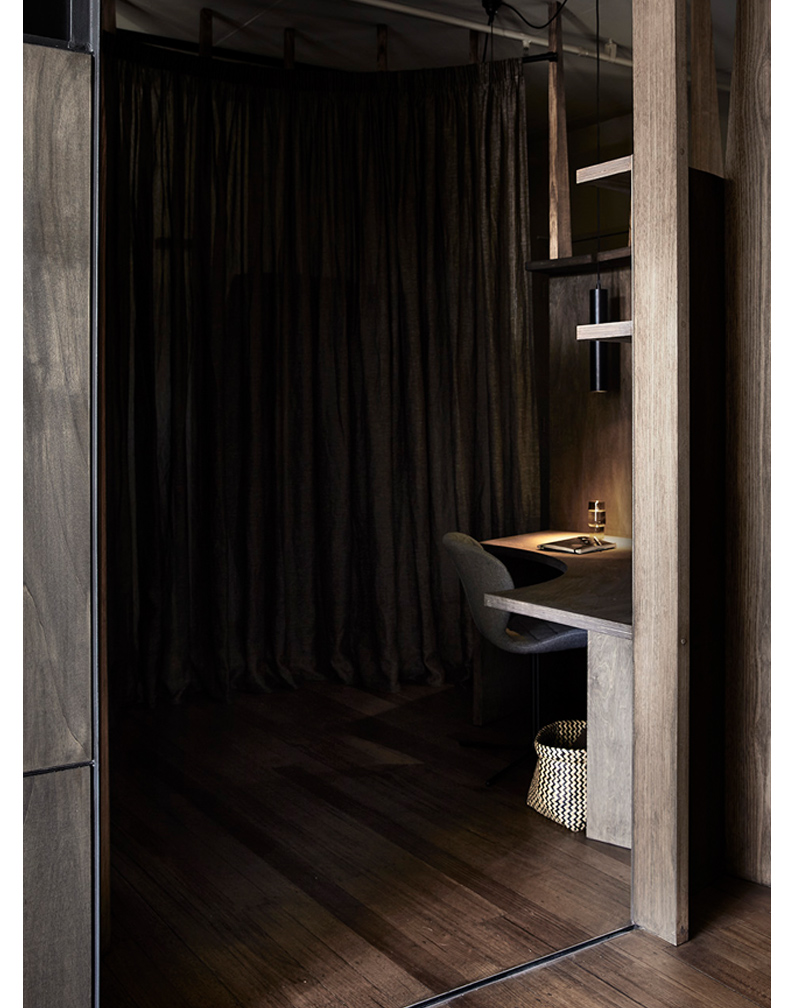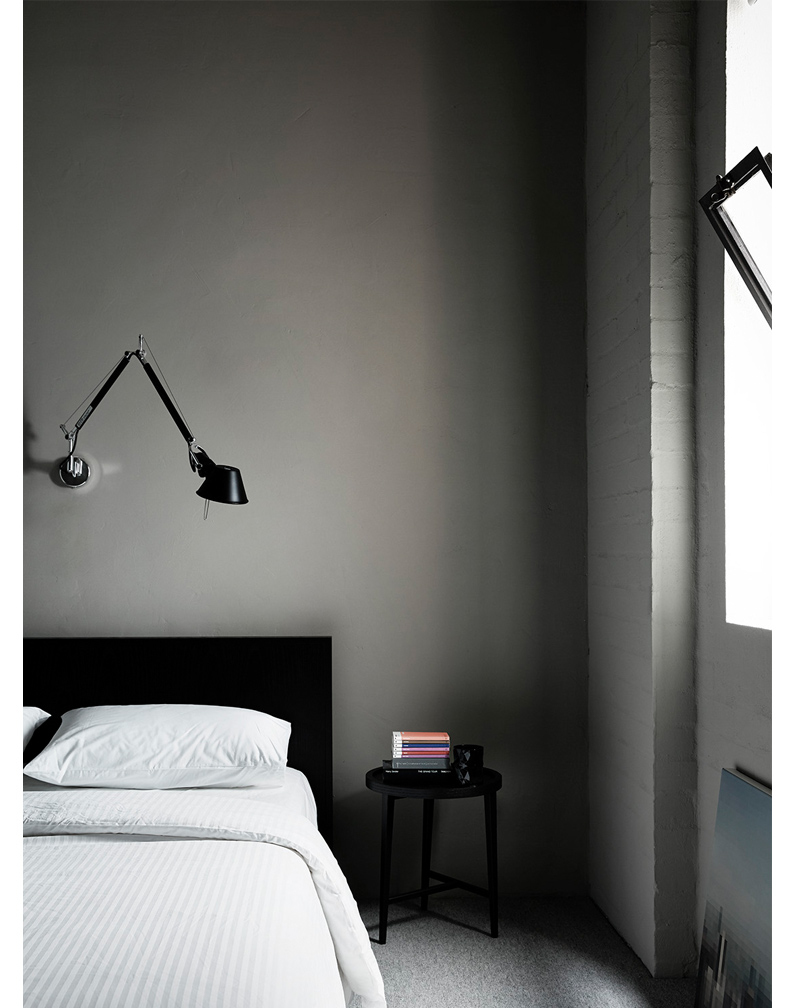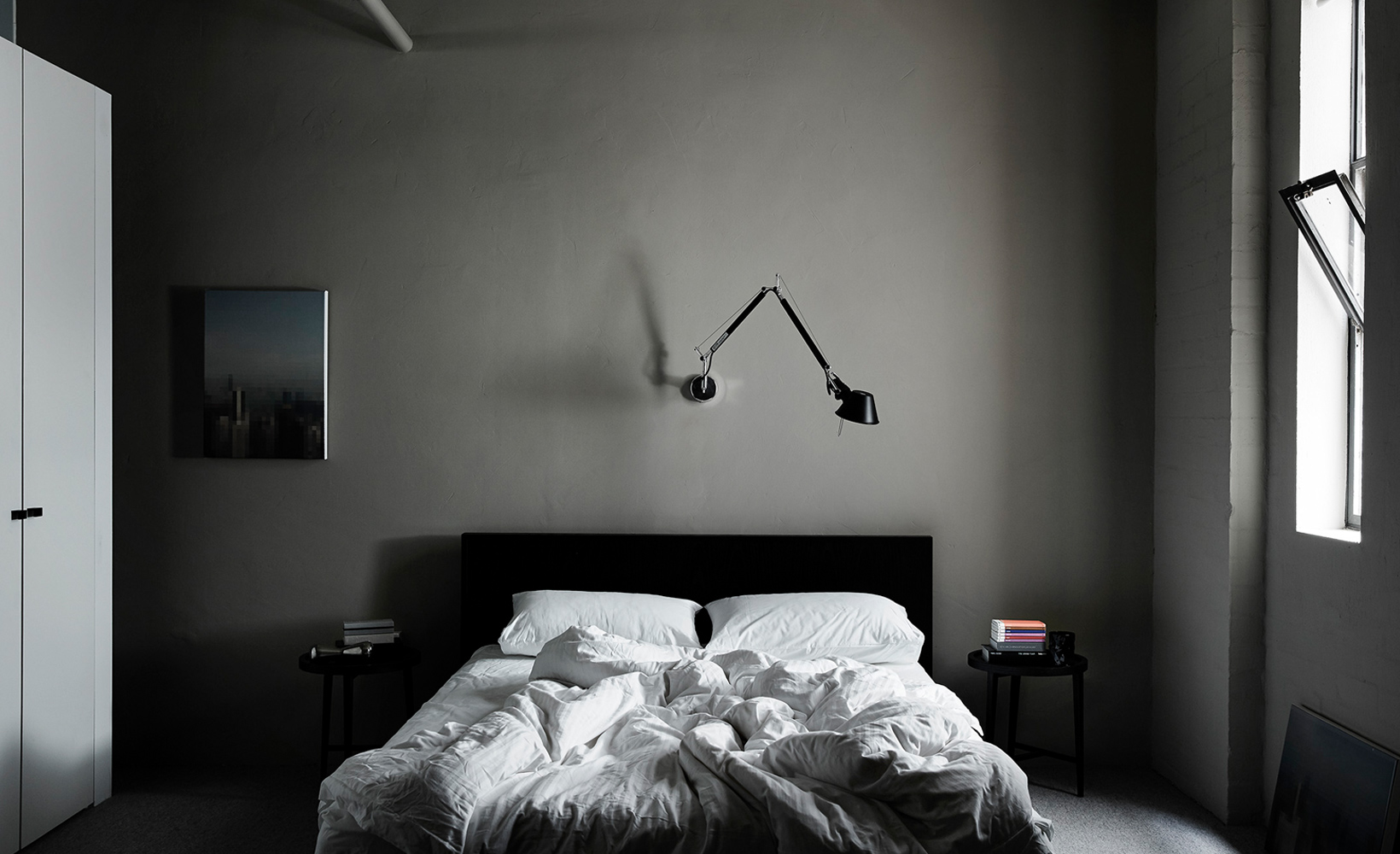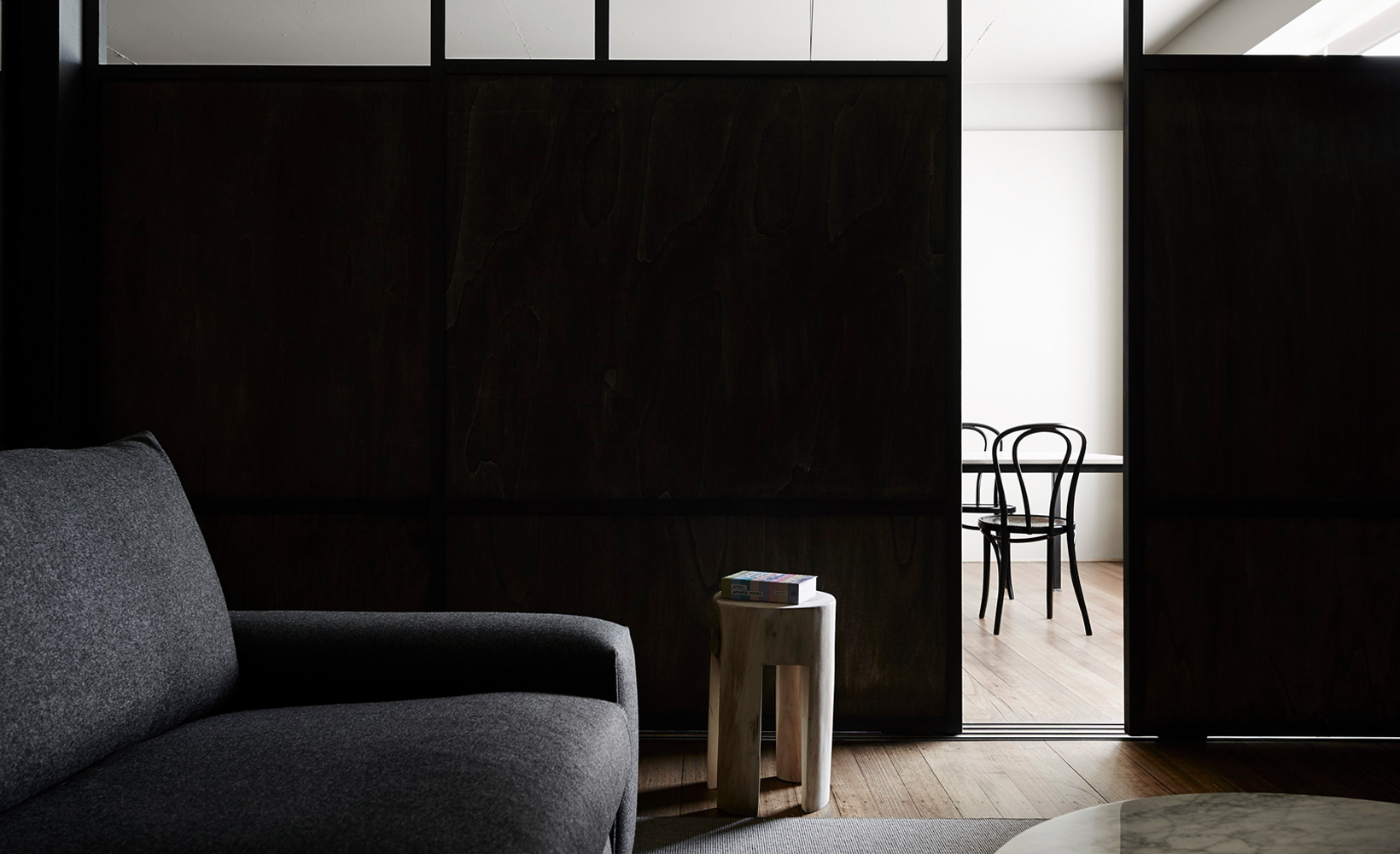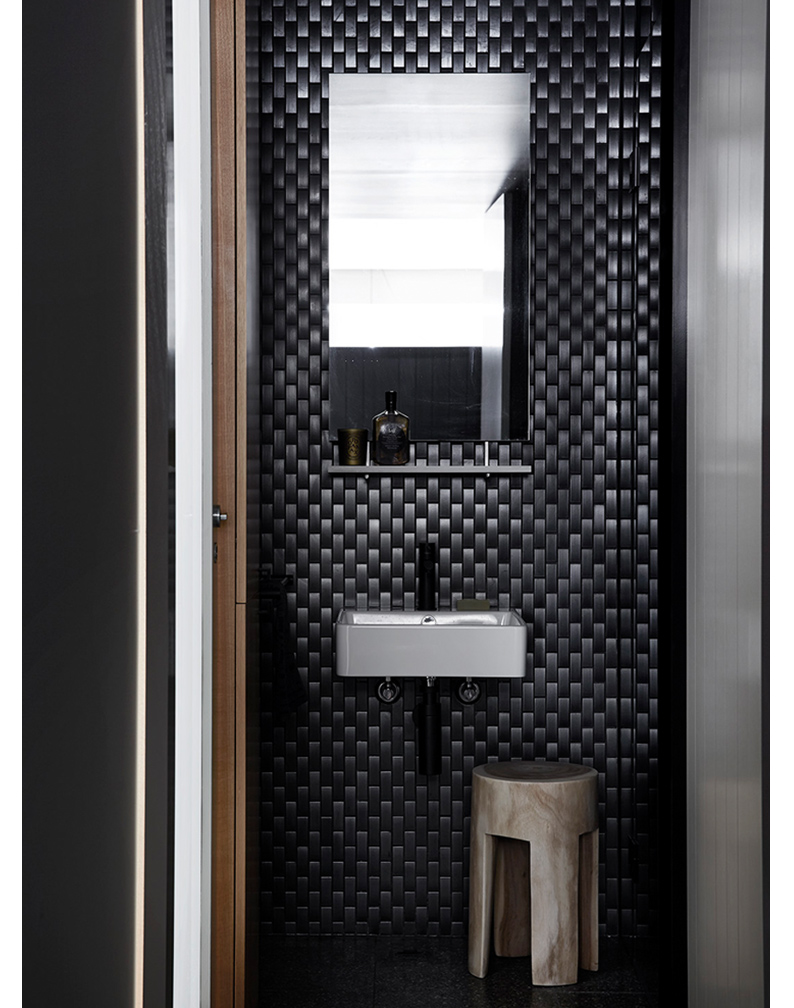 Awards:
2016 Intergrain Timber Vision Awards, Winner Residential Interior
2016 Victorian Premier Design Awards, Finalist
2016 AIDA Award, Shortlist Hospitality
2016 IDEA Award, Shortlist Hospitality