Mister + Miss Café
Mont Albert, Victoria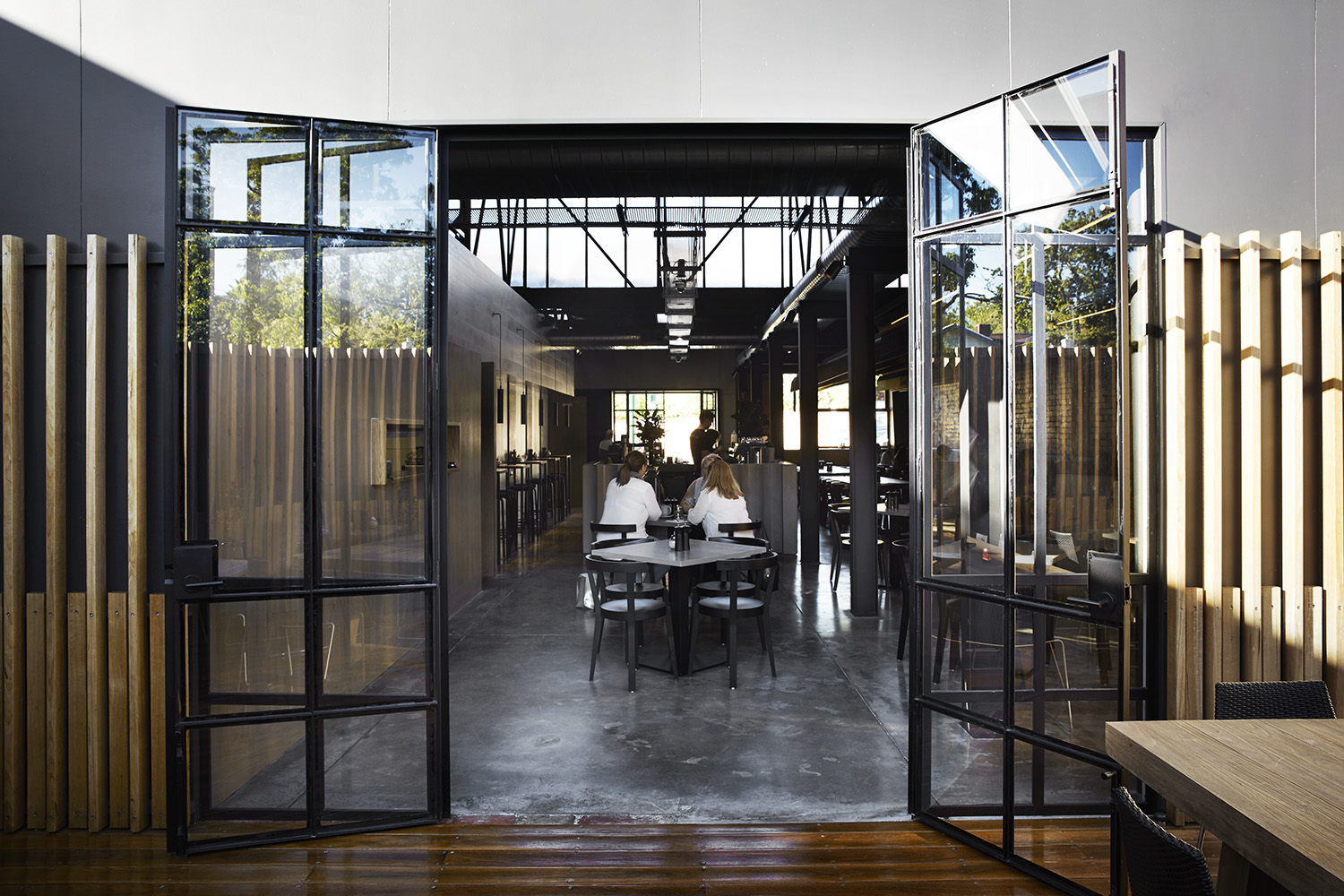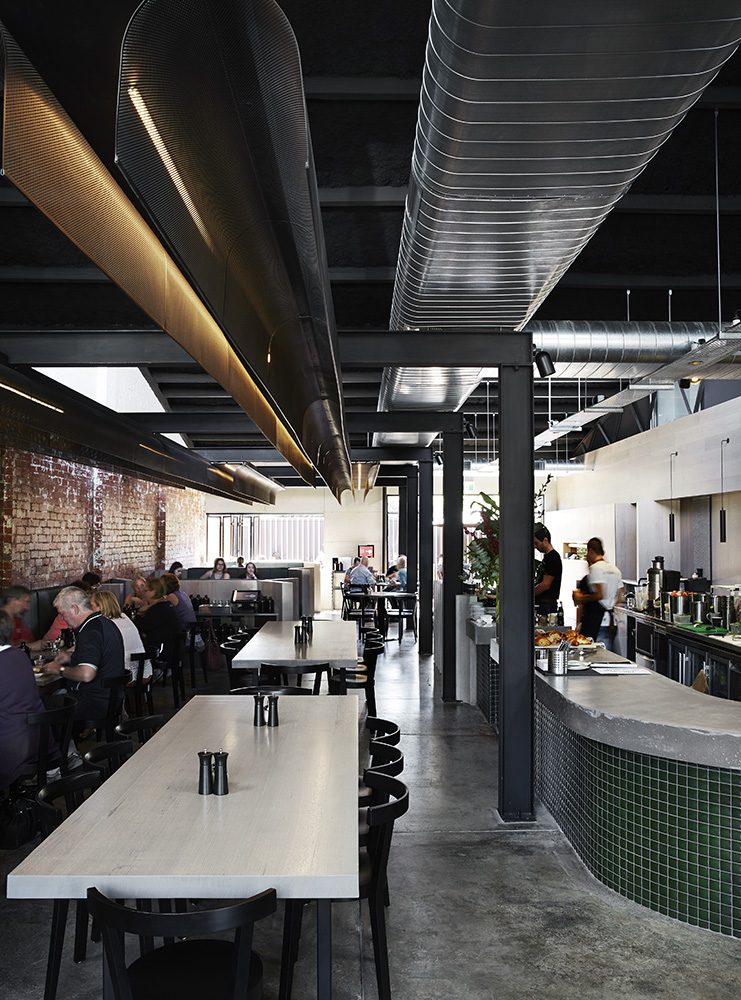 Builder:
Builtrite Constructions
Photography:
Sharyn Cairns
Published:
Australian Design Review, Sydney Morning Herald
Formerly JATT mechanics, shapes and patterns found in an auto workshop and the artistry of vintage cars in racing green, have inspired the crafting and details of Mister + Miss. Bathed in natural light through a sawtooth roof, a series of varied spaces are created.
The challenge of creating human scale in the lofty warehouse was addressed by staging a sculptural bar centrally, creating two zones – intimate seating for 1 to 2 persons with engaged terrazzo tables, and a larger dining area defined by a series of steel portals.
The portals 'work' efficiently by supporting rolled perforated steel lighting pelmets below referencing a mechanic's pegboard, and ductwork above.  The ductwork sits neatly between the portals and existing trusses.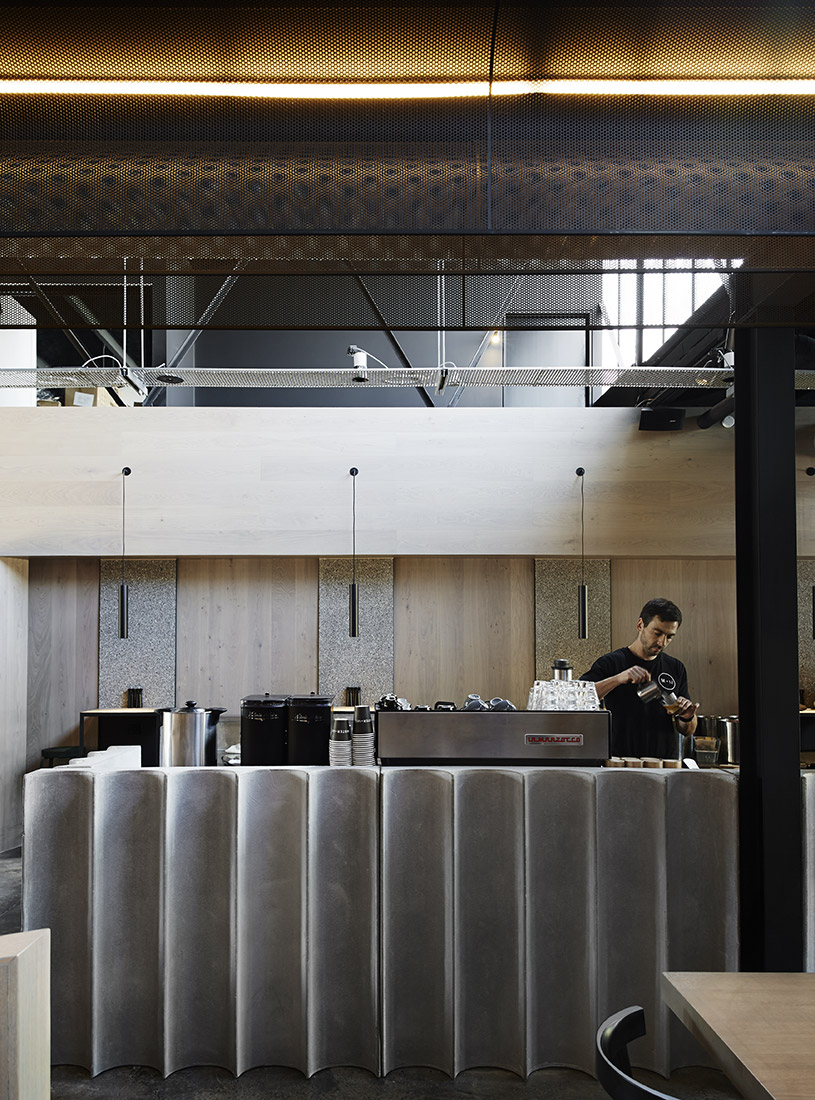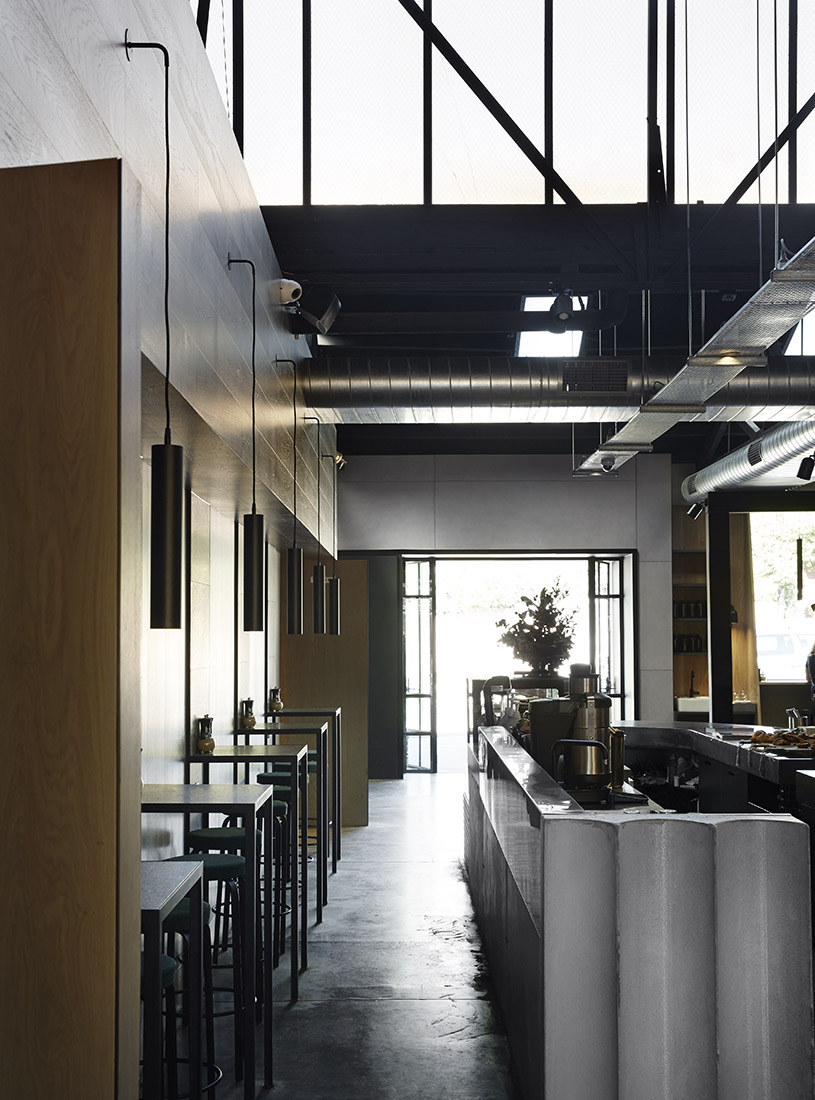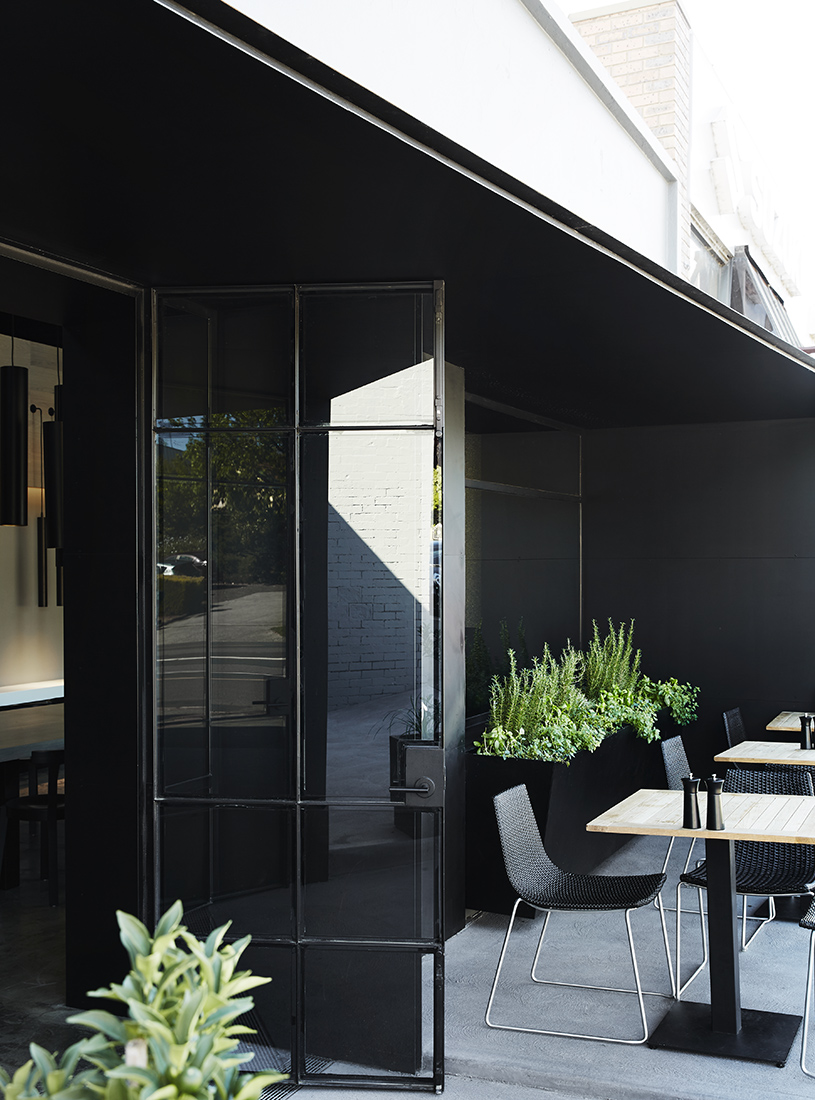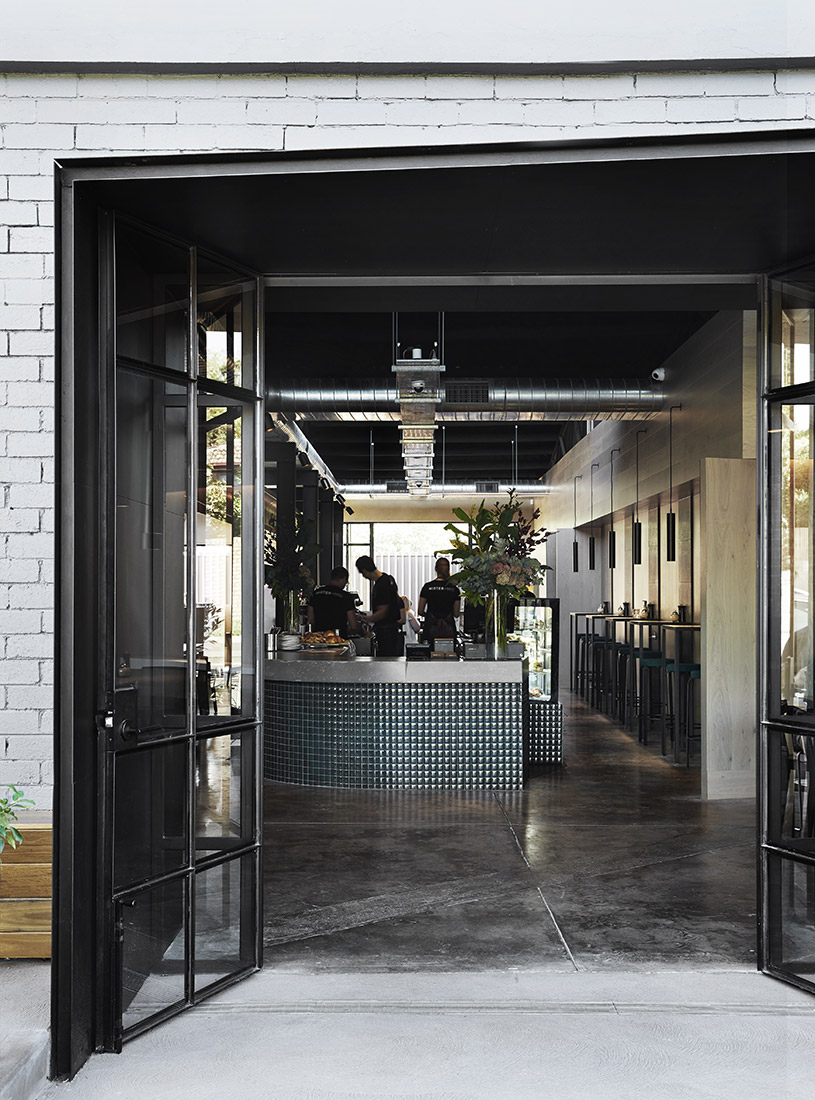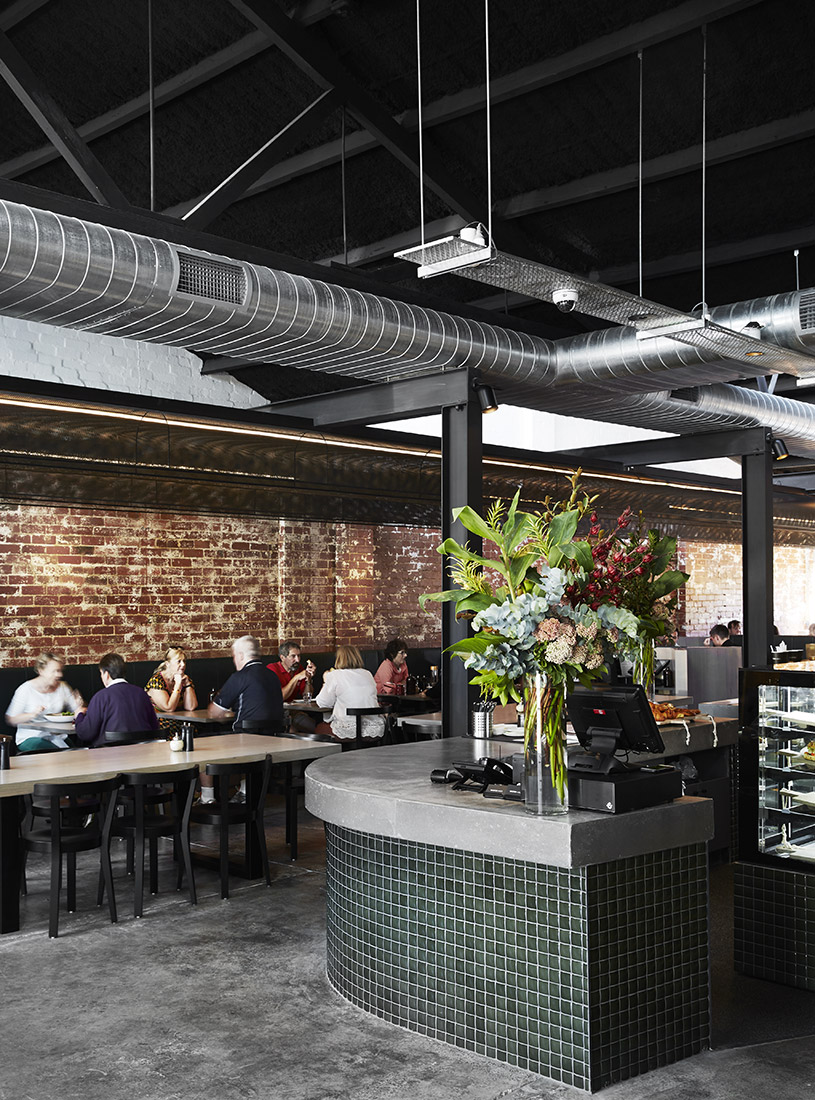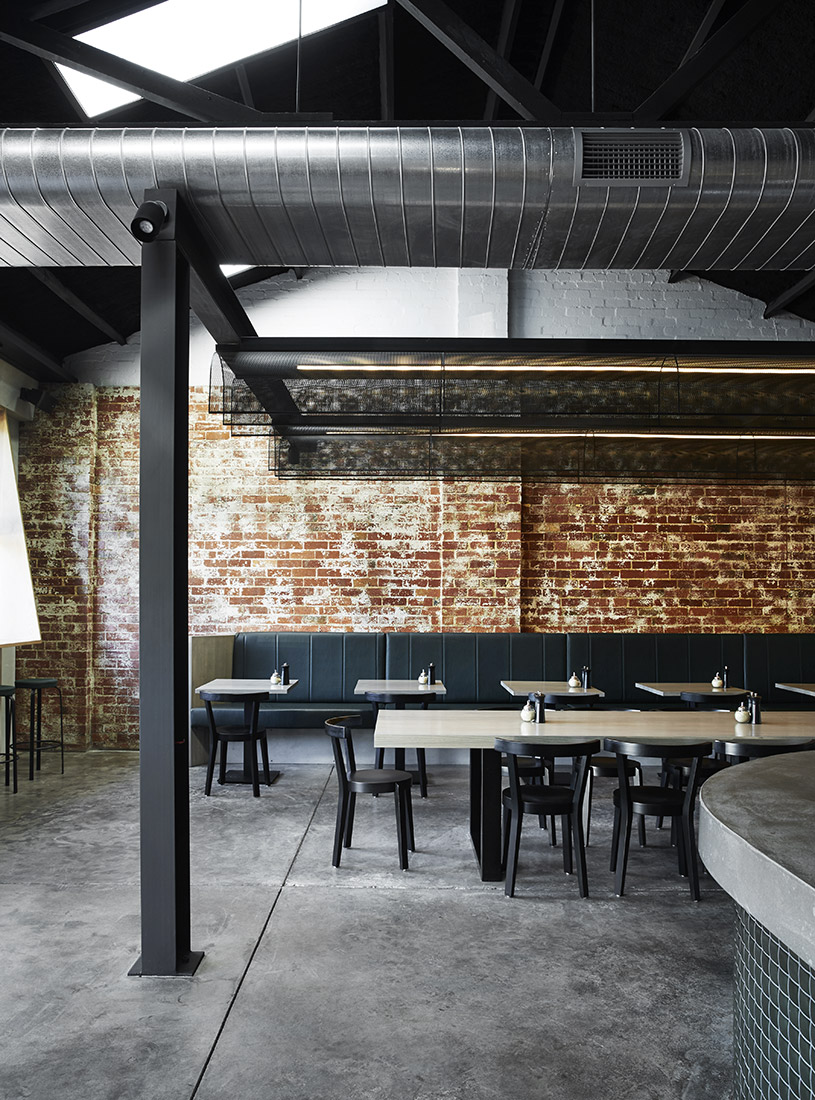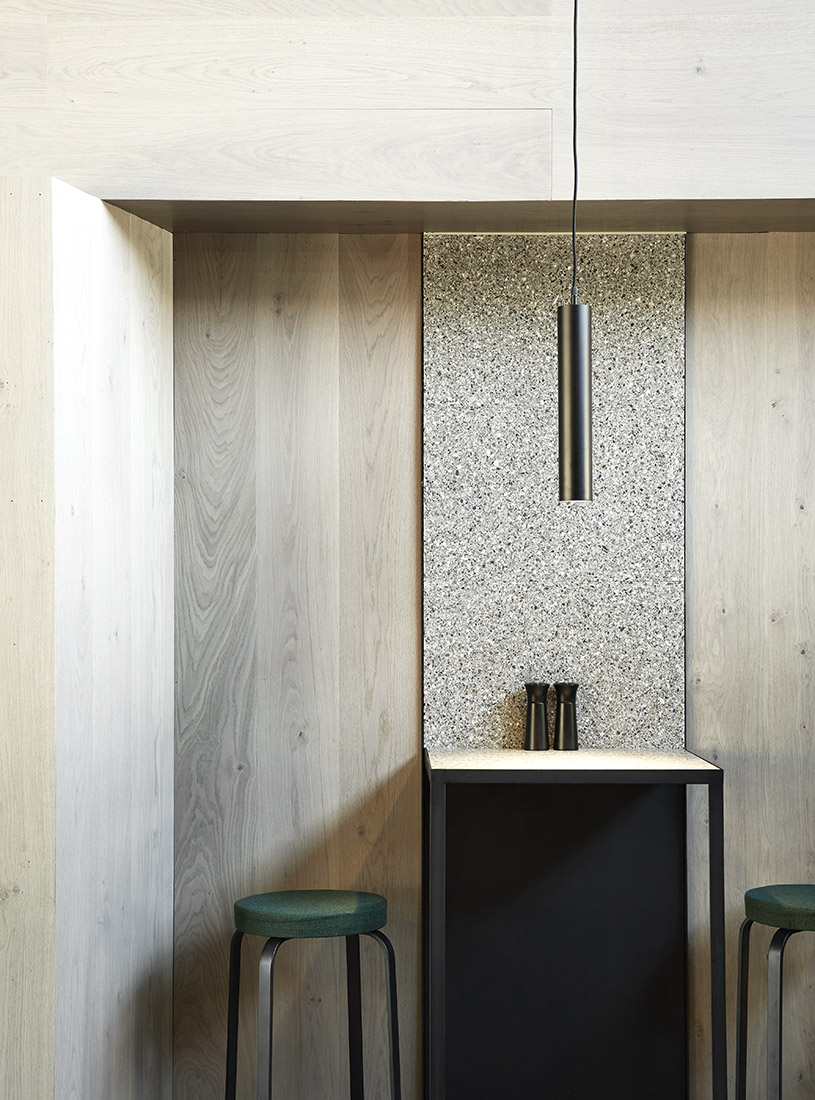 Robust concrete and terrazzo finishes create a dialogue with existing masonry floors and stripped brick walls. Banquette upstands in recycled limed timber and a feature timber wall concealing the kitchen and bathrooms provides warmth, acting as a foil against the cooler finishes.
Design of the fluted concrete bar upstand, rolled steel pelmets and selection of the sculptural lighting and chairs have been inspired by the artistry and forms of vintage cars. Striking steel tube pendants (echoing exhaust pipes) mark various seating 'moments' throughout.
'Racing green' accents run through the café including banquette seating, elegant stools and 'hubcap' shaped bar and bathroom tiling.
A deep steel portal 'insertion' into the street facade directs patrons into the café and frames a large herb planter outside and a streetfront view and timber banquette from the Function Room interior.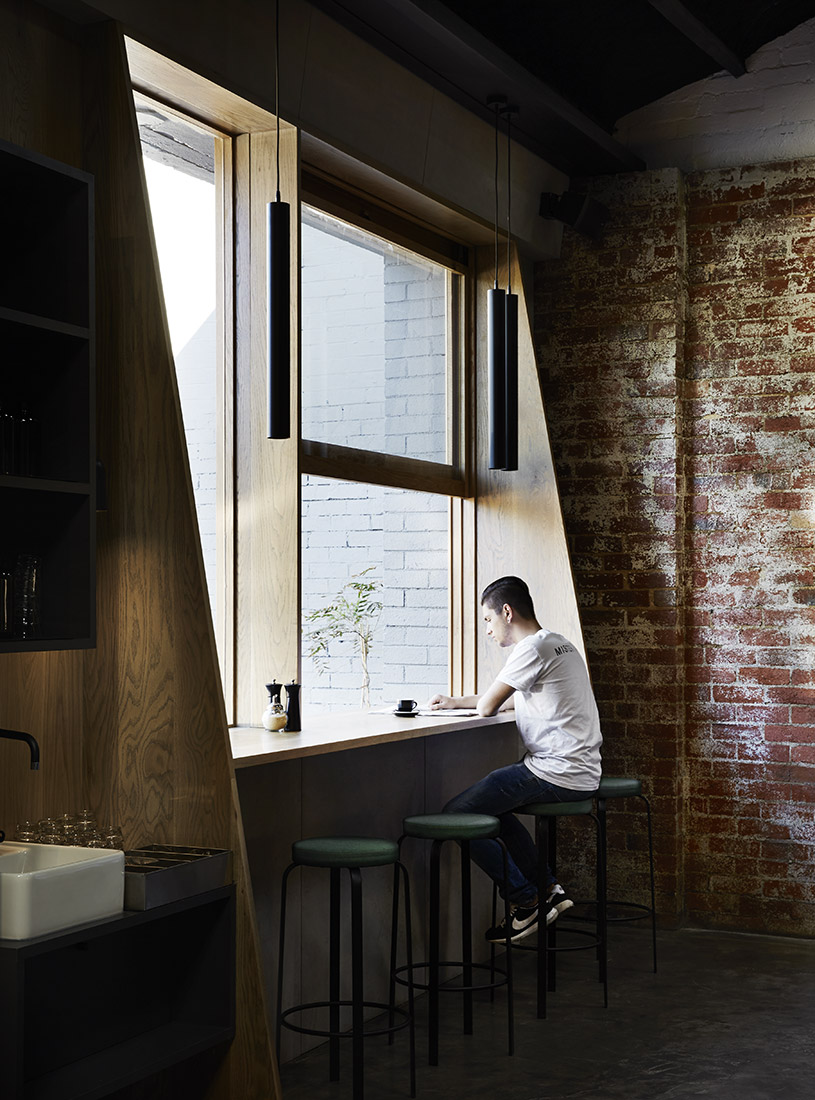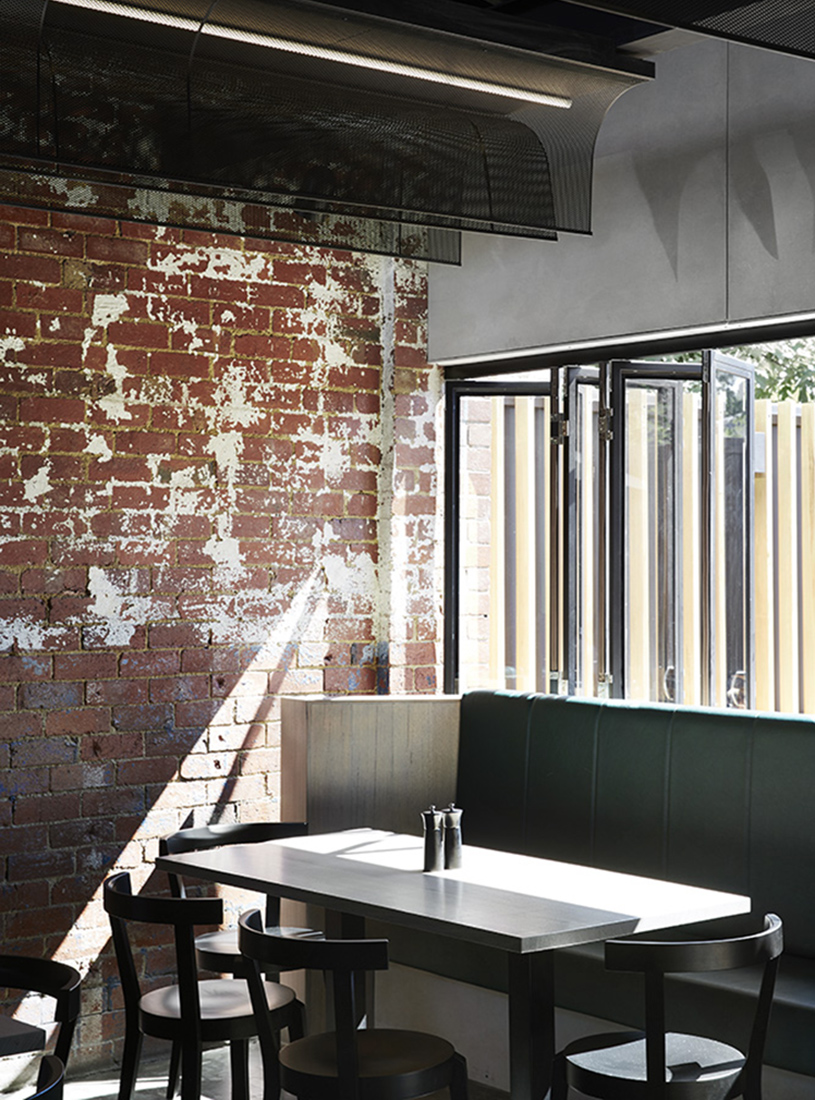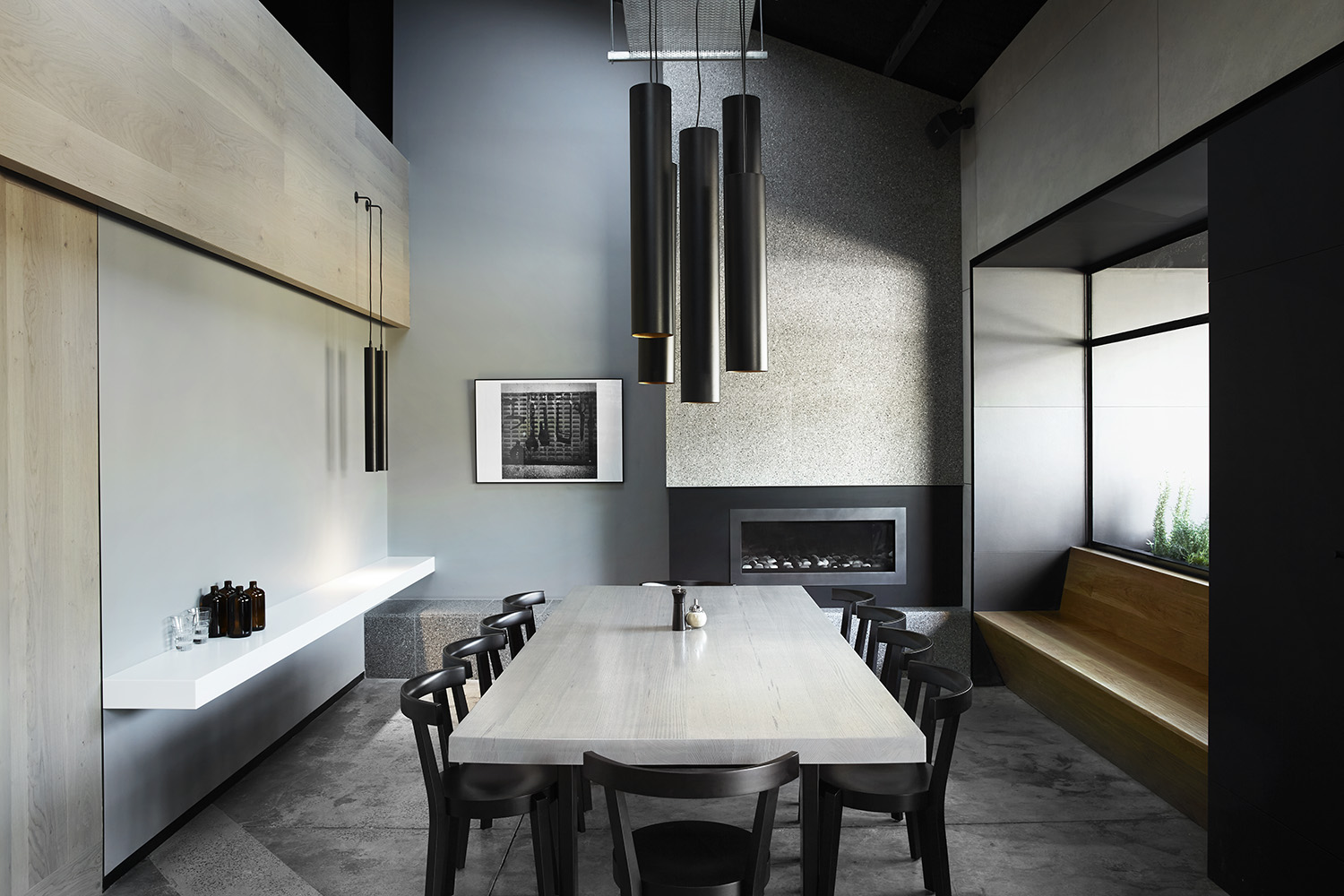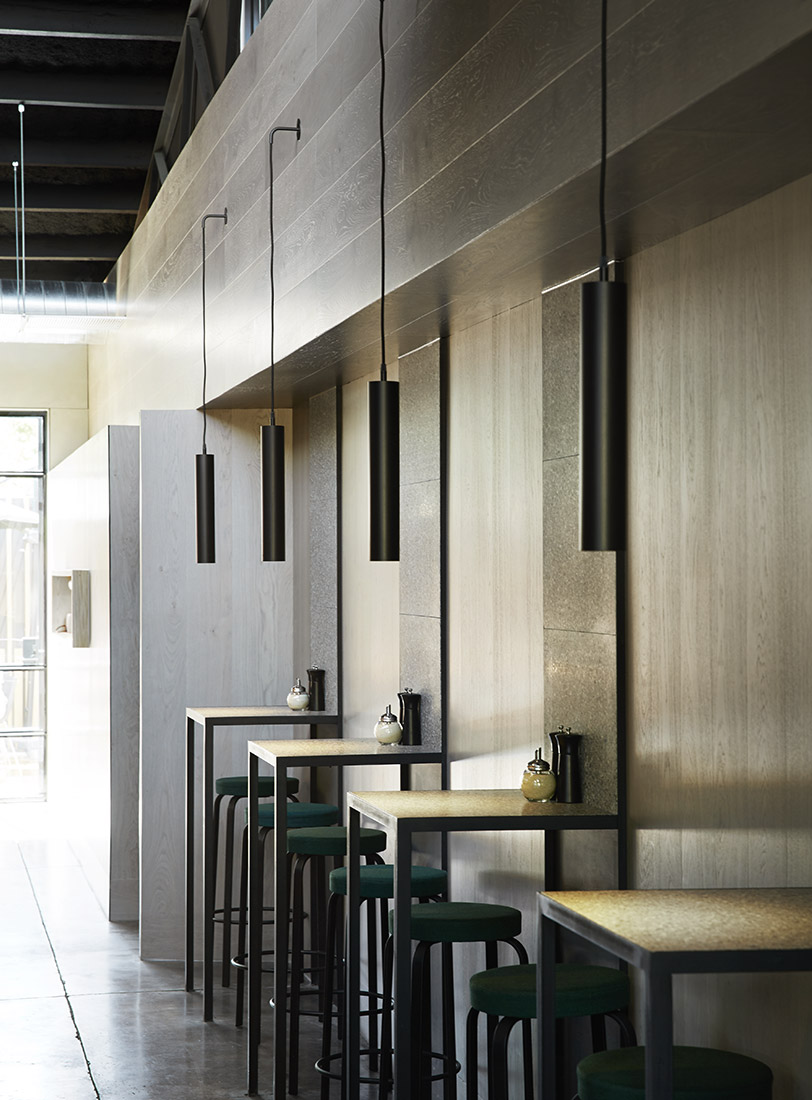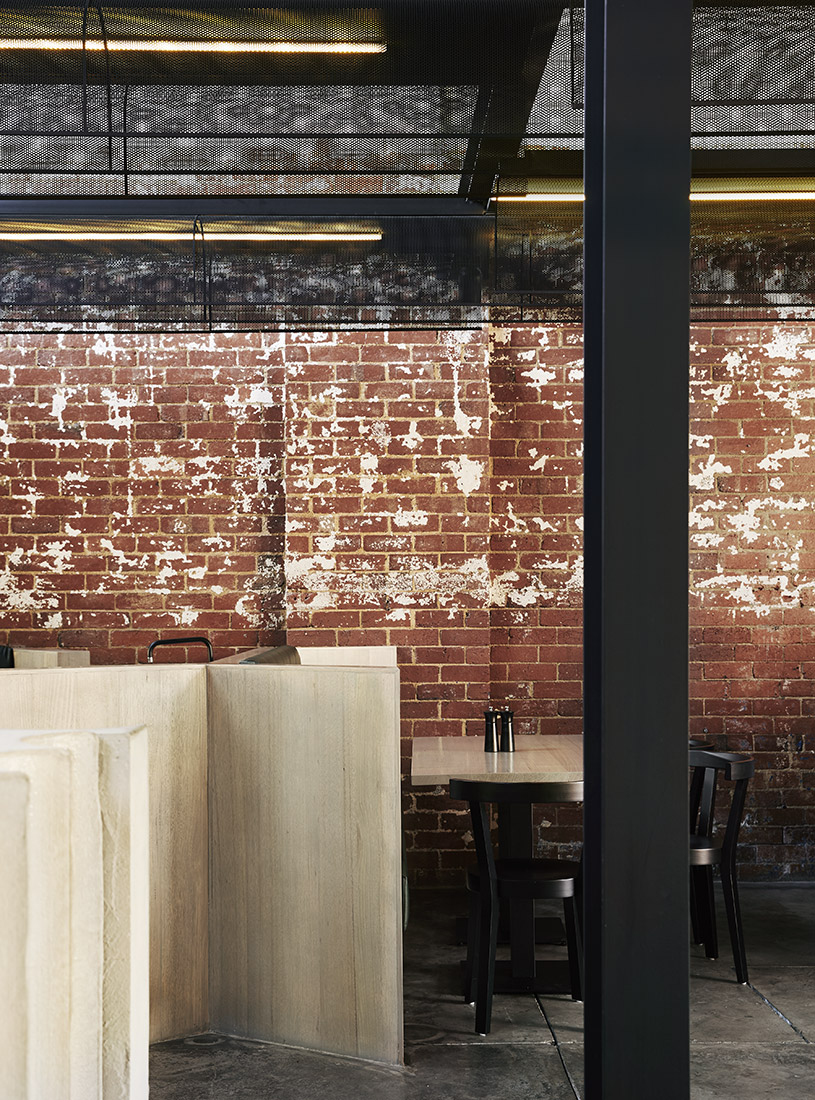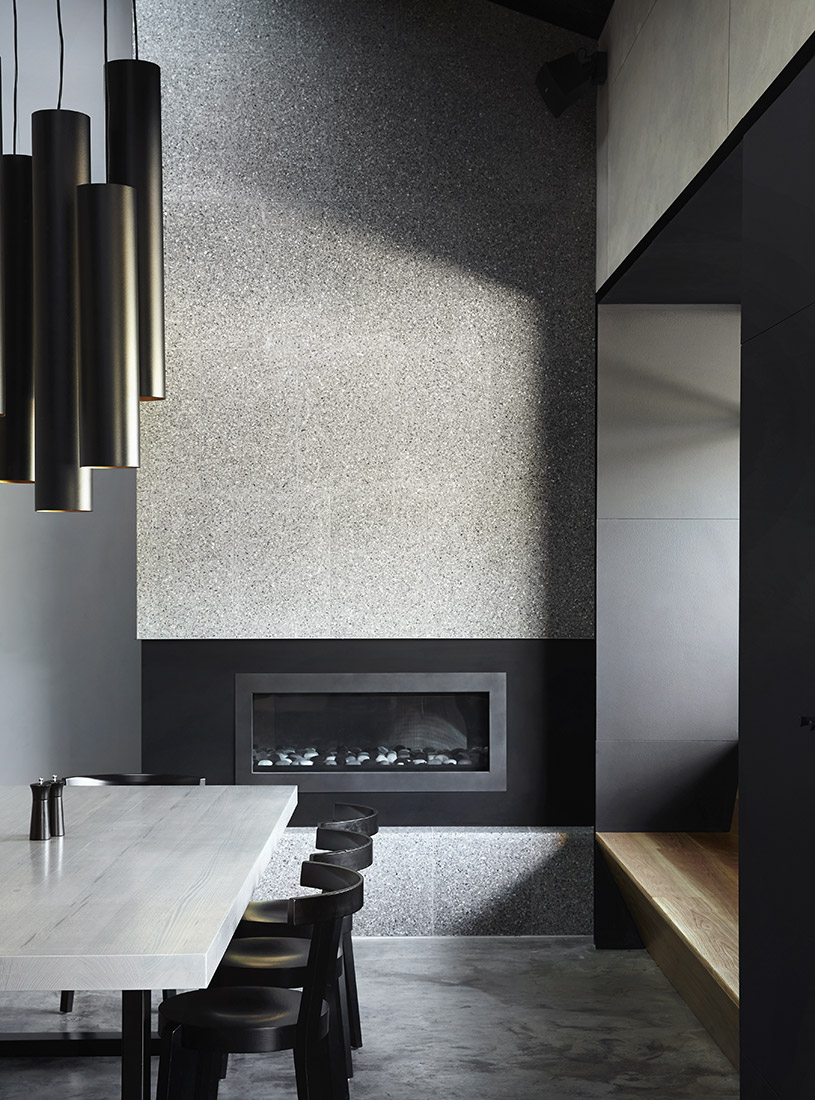 Awards:
2017 City of Whitehorse BEDA, Winner Retail/Commercial
2017 City of Whitehorse BEDA, Commendation Sustainability
2016 Eat Drink Design Awards, Shortlist Best Café Design
2016 Victorian Premier Design Awards, Finalist