Mr Robertson
Nunawading, Victoria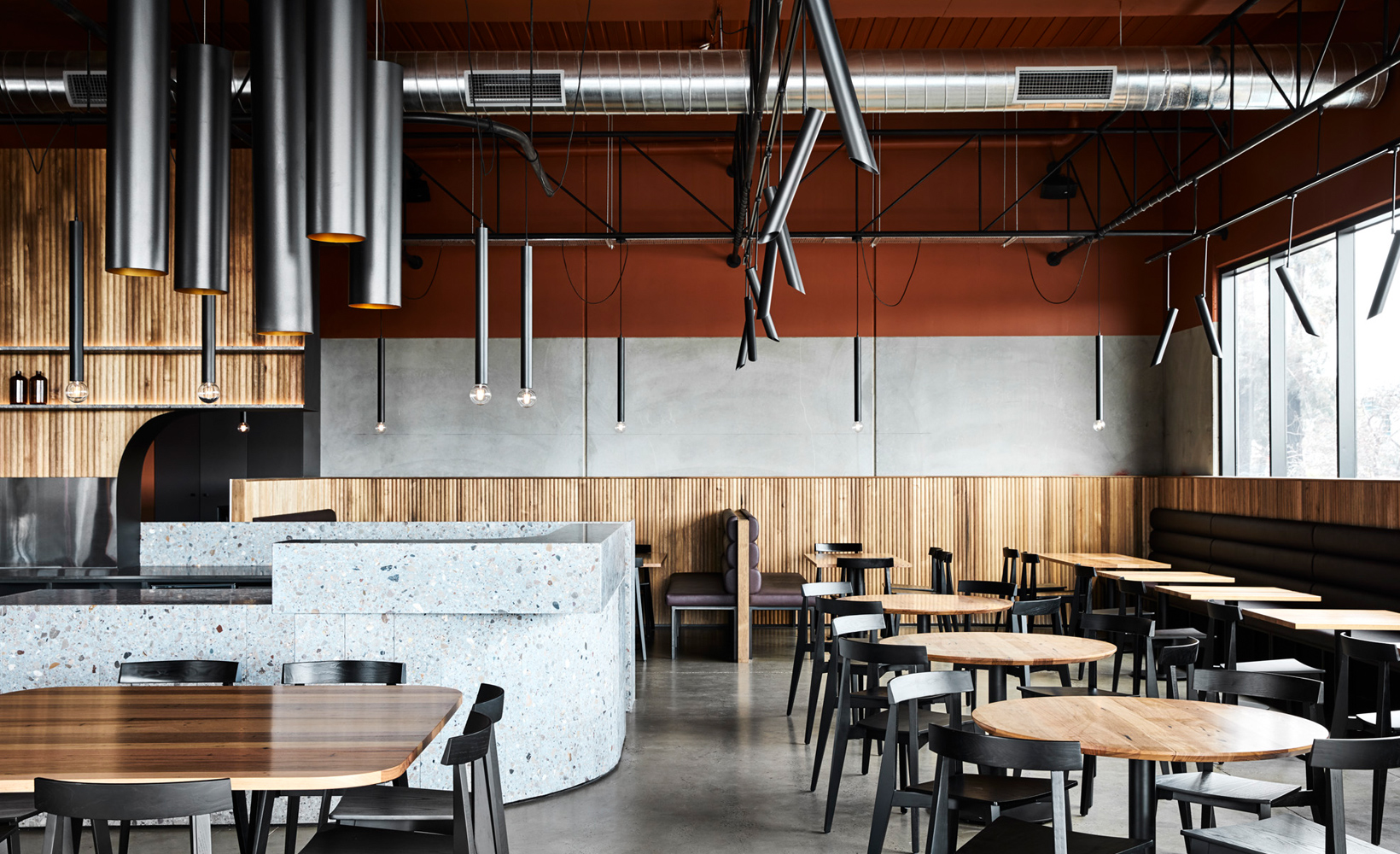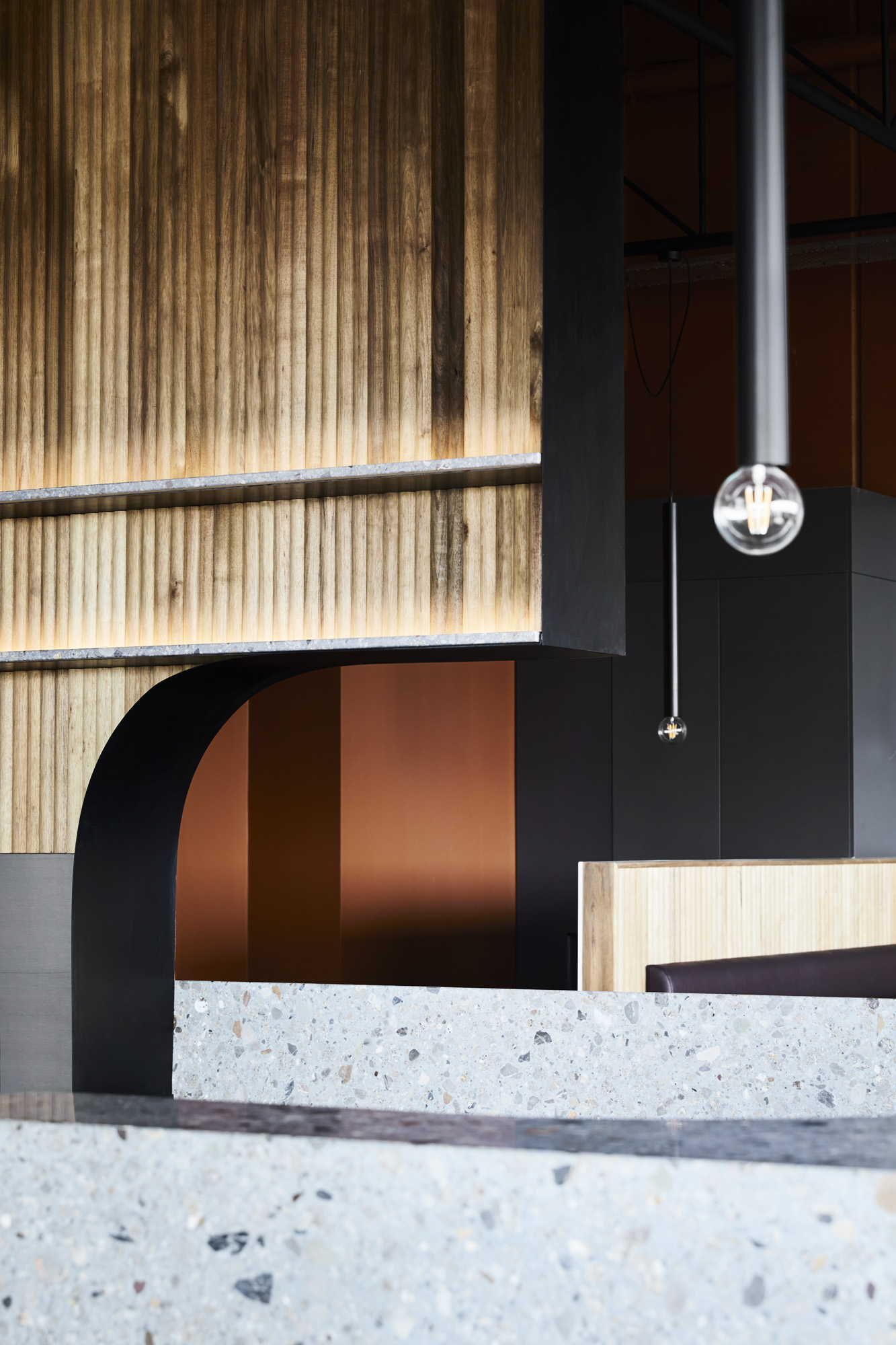 Builder:
Builtrite Constructions
Photography:
Sharyn Cairns
Published:
Yellowtrace, Fibonacci Stone
Awards:
2020 Dulux Color Awards, Shortlist Public & Hospitality Commercial Interior
Located in a Nunawading industrial park, Mr Robertson's brief was to create a buzzing suburban café. The café had to strike the right tone and mood for a number of patron demographics including local tradespeople, office workers, and residents, as well as explore the venue's potential as an event space after hours.
The café overlooks the striking, historic Robertson Chimney, which was referenced in developing the material palette, along with a strong consideration for sustainability credentials.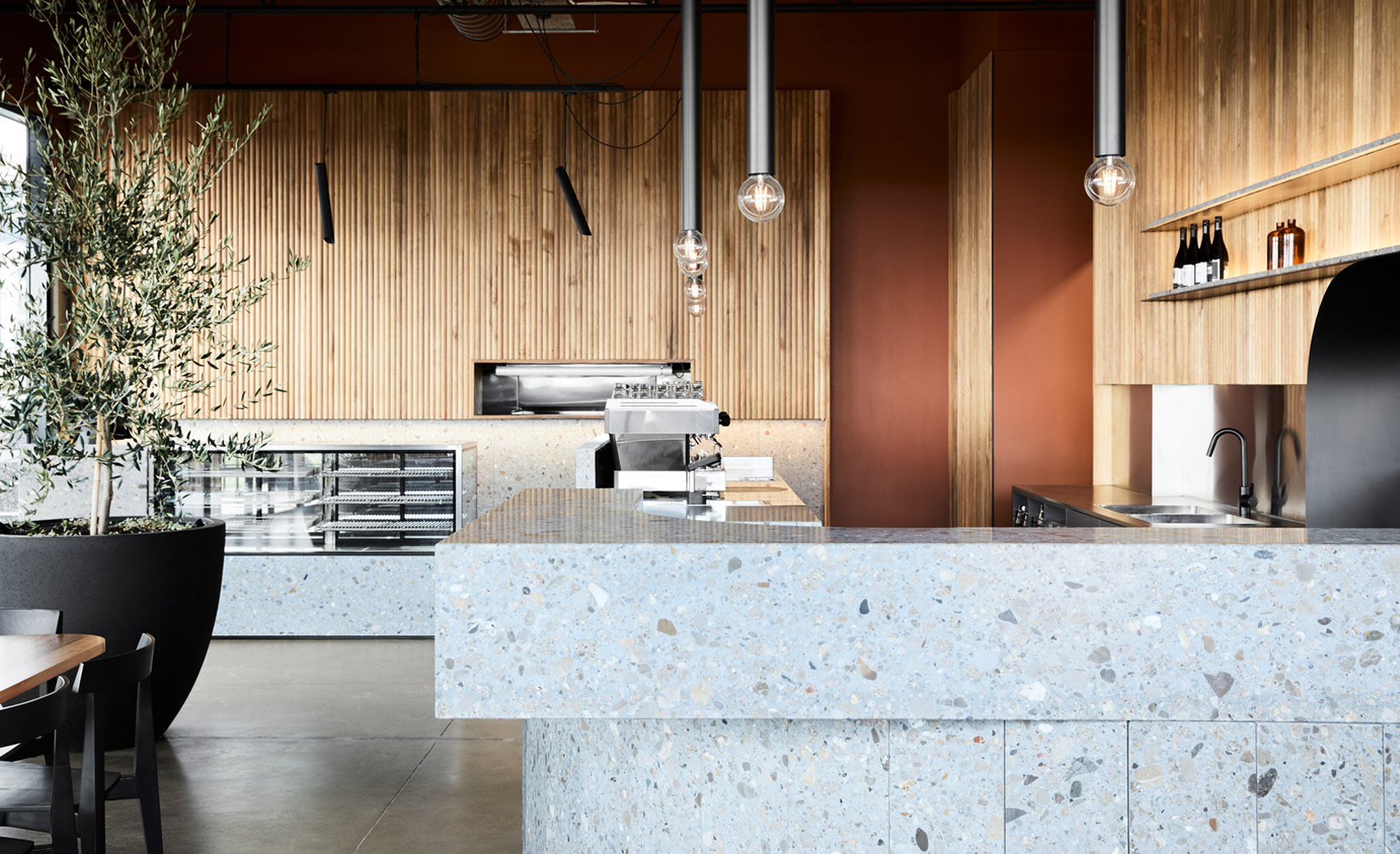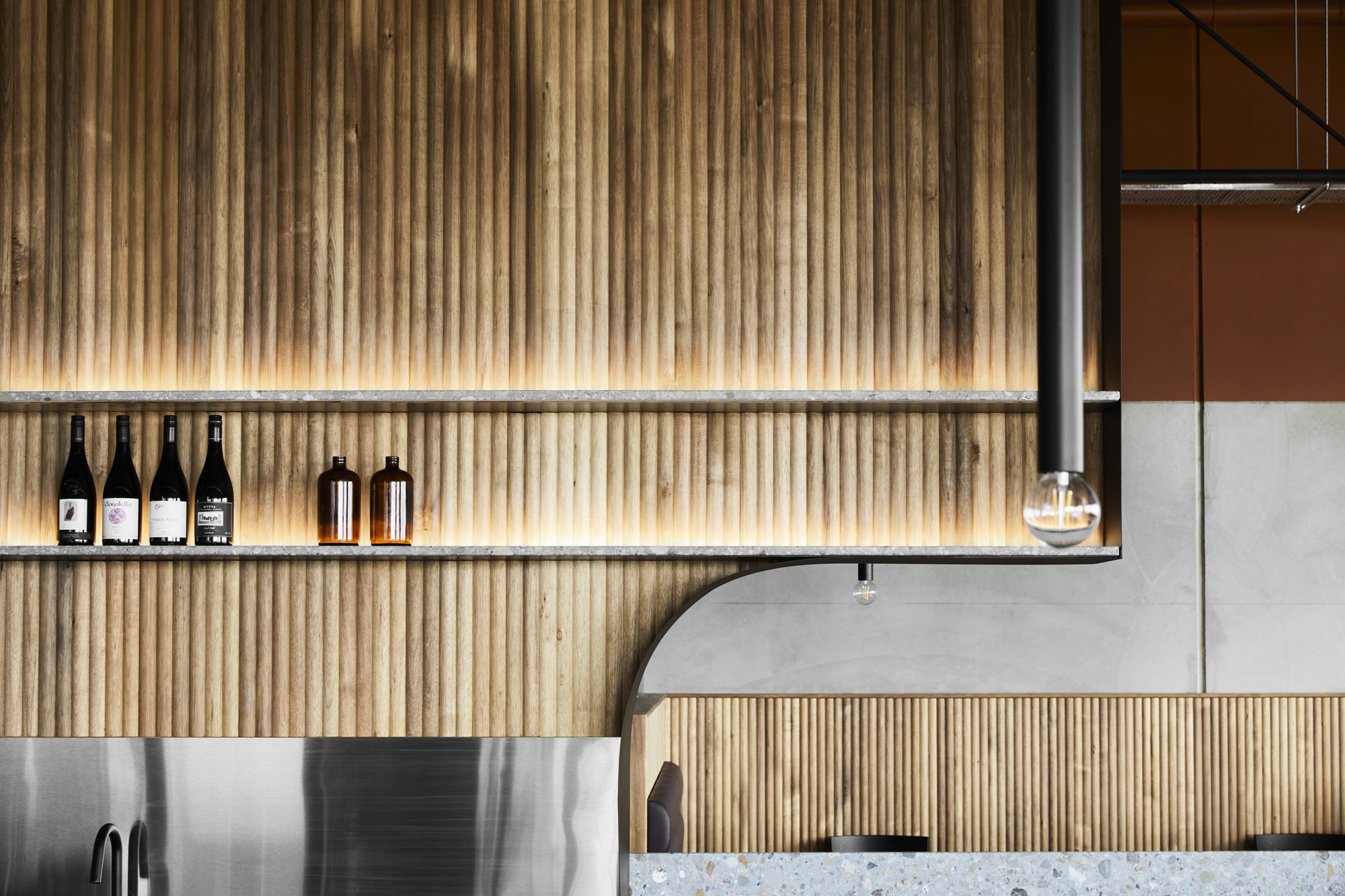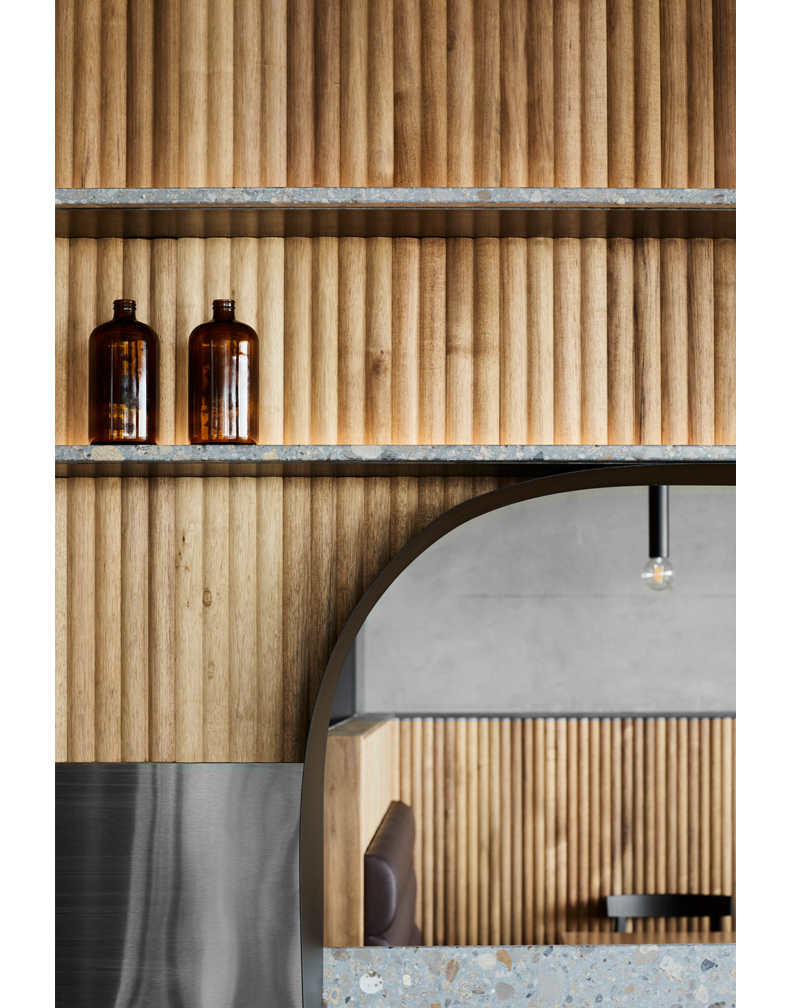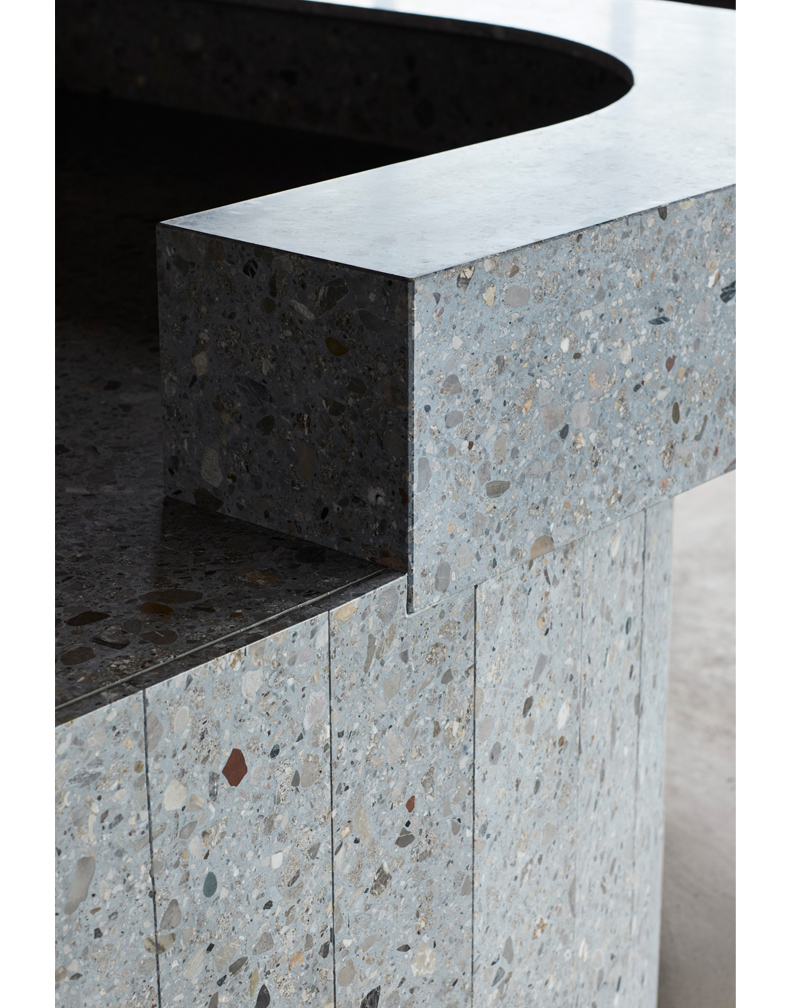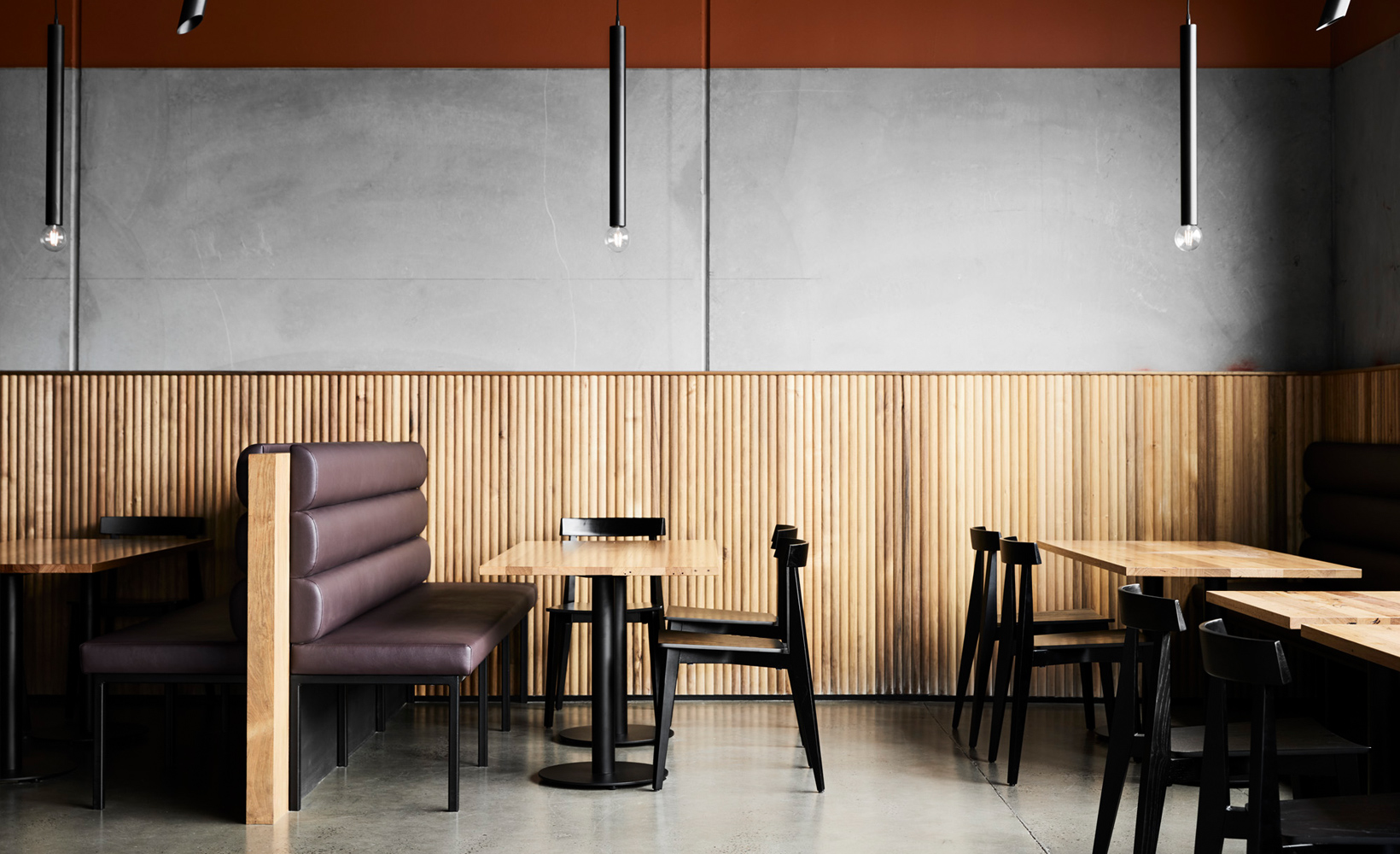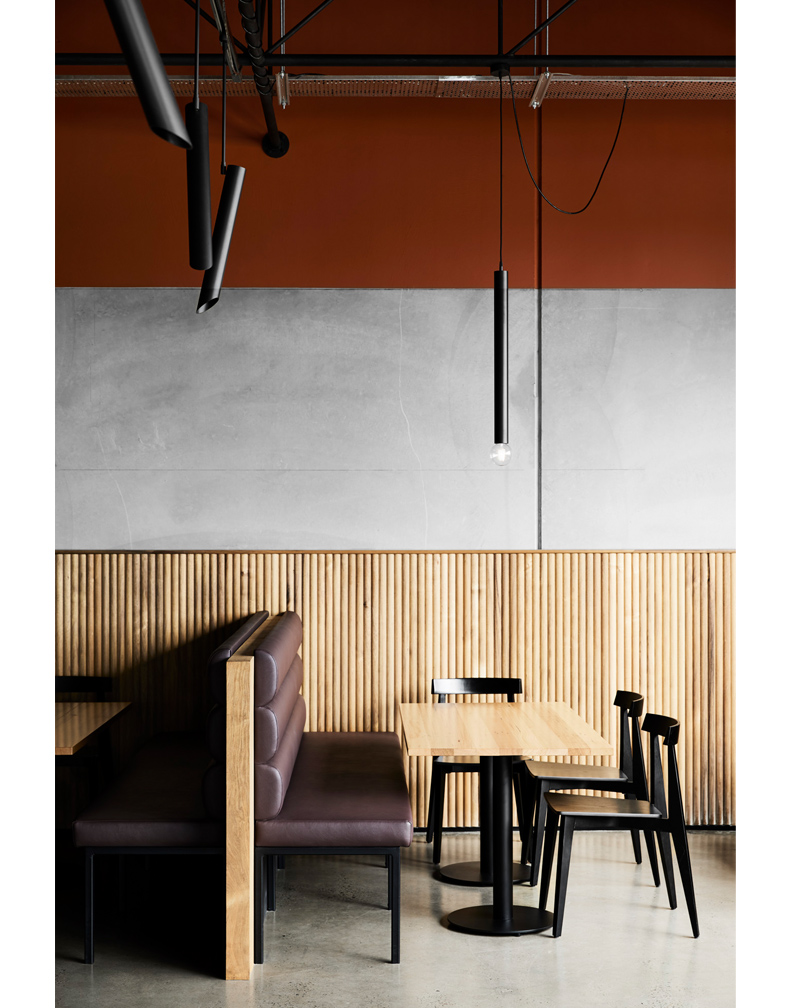 A single custom stone material forms the sculptural central bar, acting as an anchor in the heart of the space. Above, crisp steel truss insertions define volumes and provide support for services in elegant architectural trapeze-like forms. Avoiding 'applied' motifs, functional details such as stone and steel bar shelving are integrated within the interior architecture and limited finishes palette.
Collaborations for bespoke elements included working with Fibonacci stone to produce a custom terrazzo with large earthy aggregates that resonate with the brick chimney. Britton developed of a fluted Tasmanian blackwood profile, which assists in acoustic attenuation and providing richness and depth. Masson light fixtures were integrated within steel insertions.
Mr Robertson's interior demonstrates how a limited palette of robust materials can be modulated to create a rich, engaging and exciting venue. The composition of Fibonacci stone, Tasmanian blackwood, and colours references 'charred clay' at once define, link, conceal and reveal spaces.