Primary Colours House
Mt. Waverley, Victoria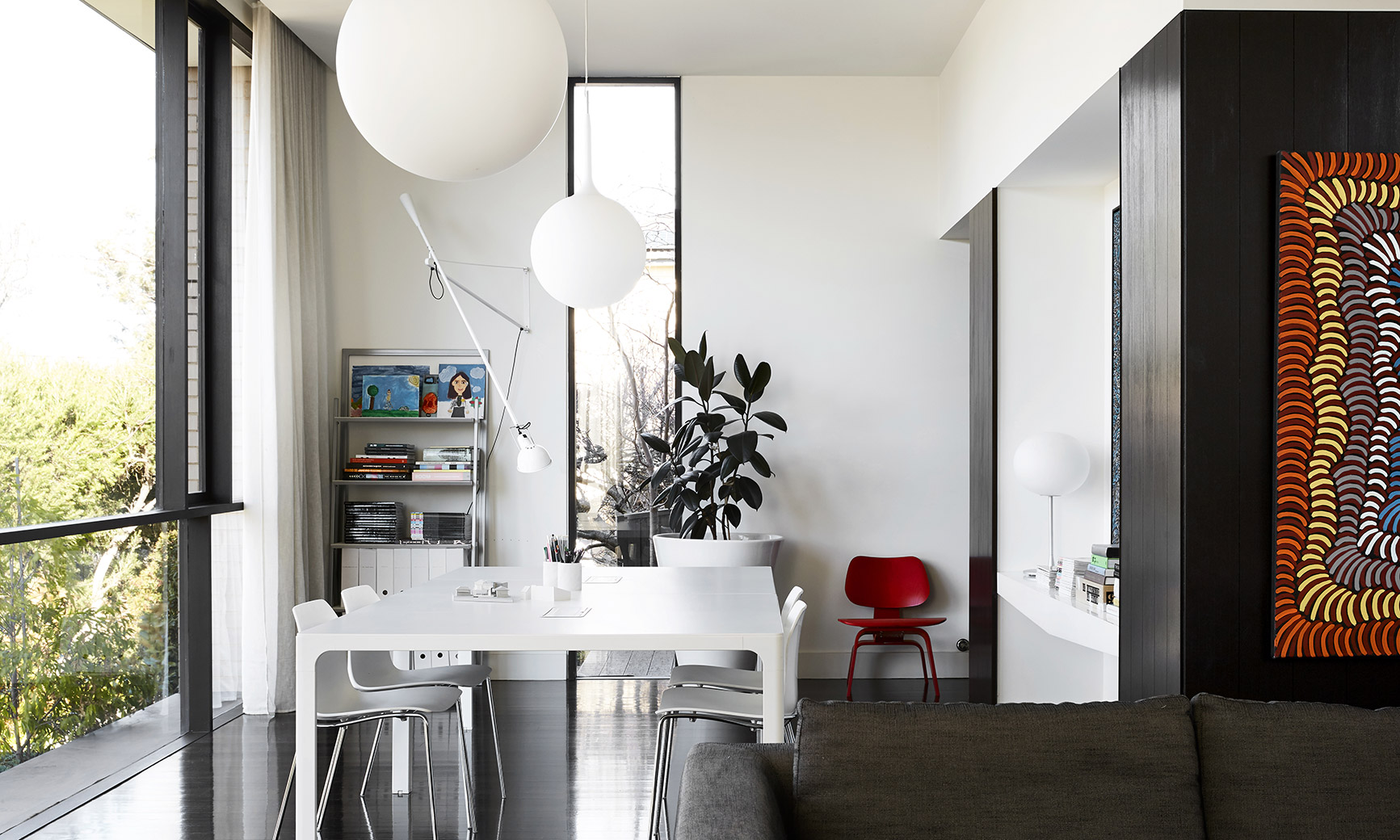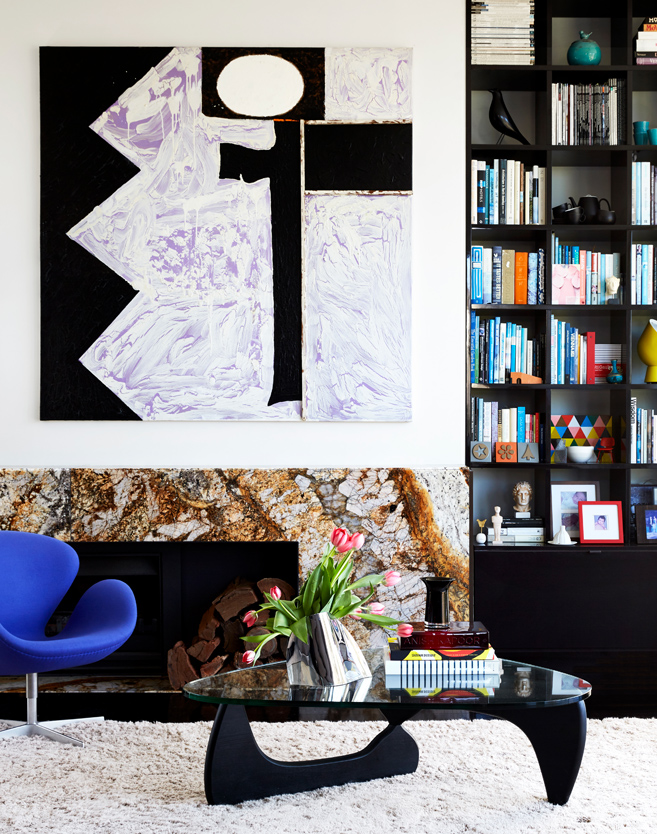 Owner–Builder:
Maria Danos
Contractor:
JnJ Premier Developments
Photography:
Caitlin Mills
Published:
The Design Files
The design of this family home was a deliberate tip of the hat to the optimism of Melbourne's mid-century modern homes which are characteristic of the suburb. The home maintains this architectural vocabulary through the use of face brick, timber framed window joinery, strategically placed glazing to connect to the exterior and native views, and varying ceiling heights to encourage the interplay of light.
The warm interior compliments the exterior with the use of a limited palette of earthy, expressive materials. Simple detailing techniques were explored to convey the materiality of the finishes used.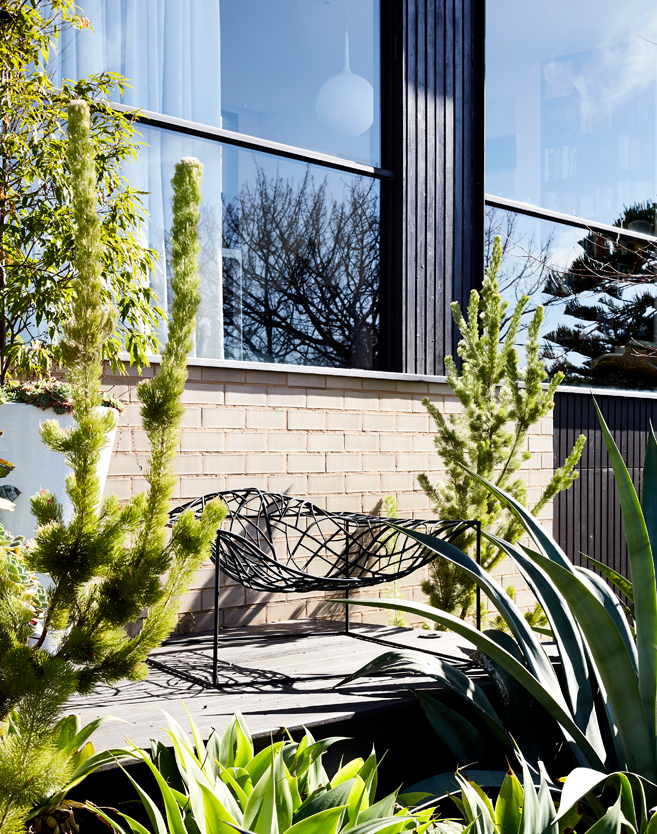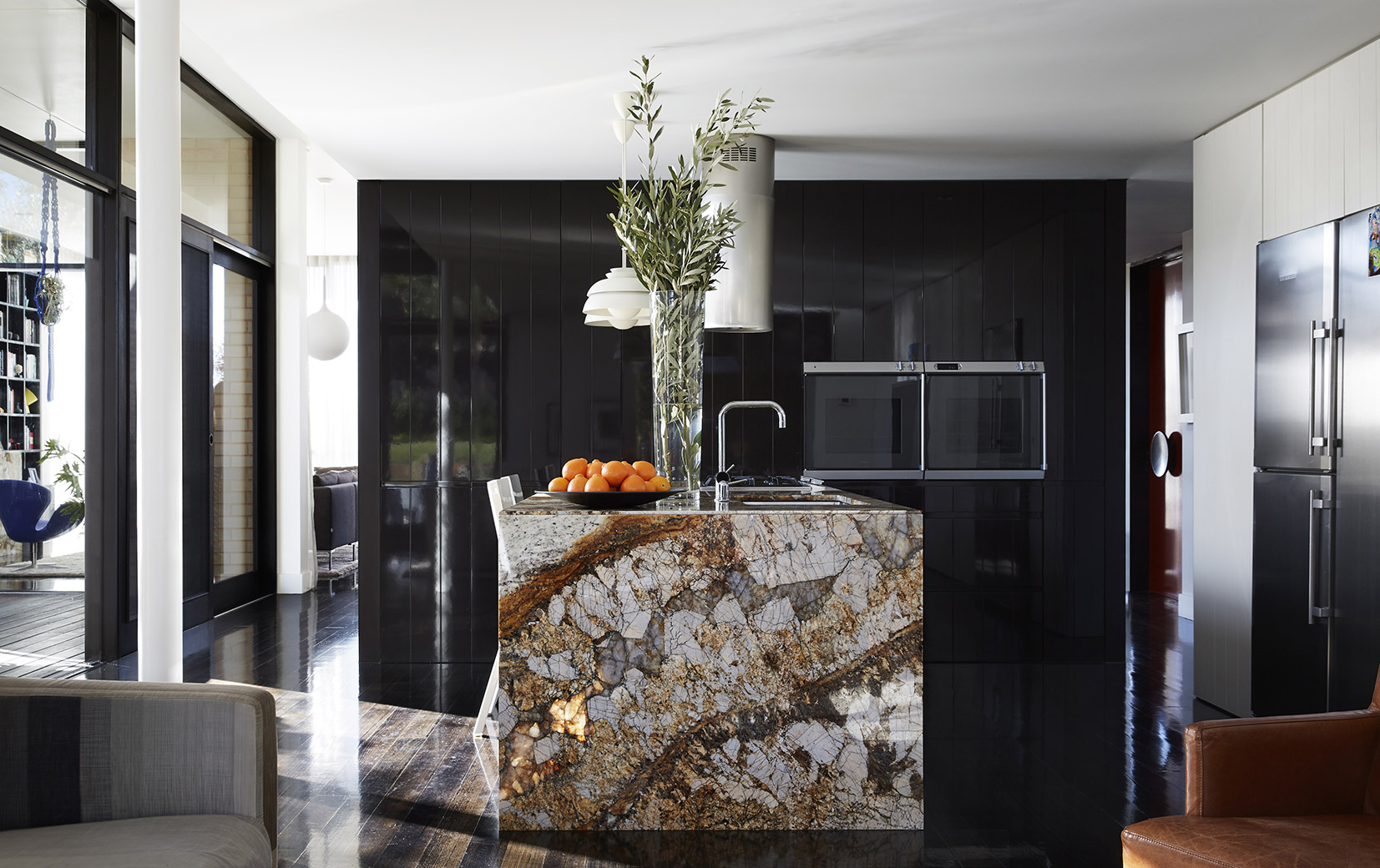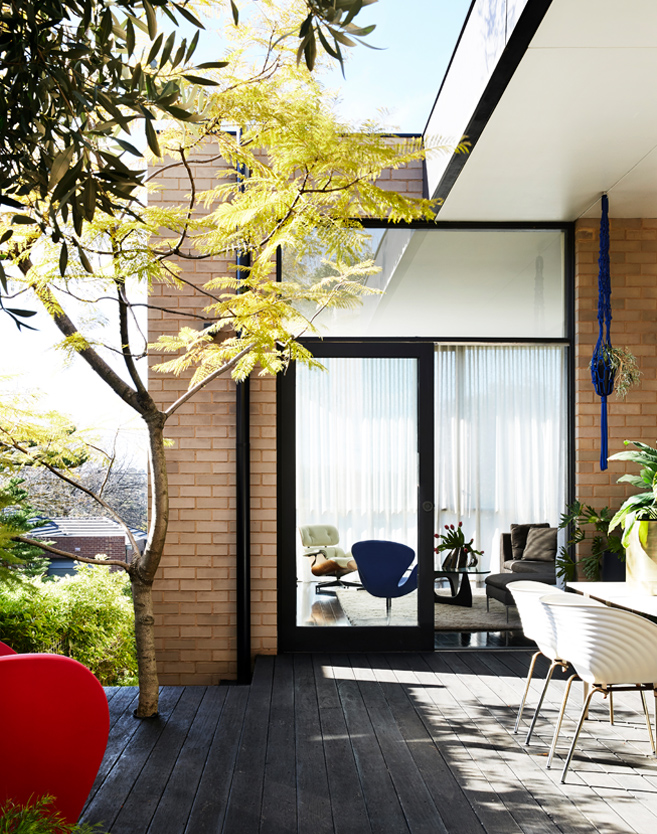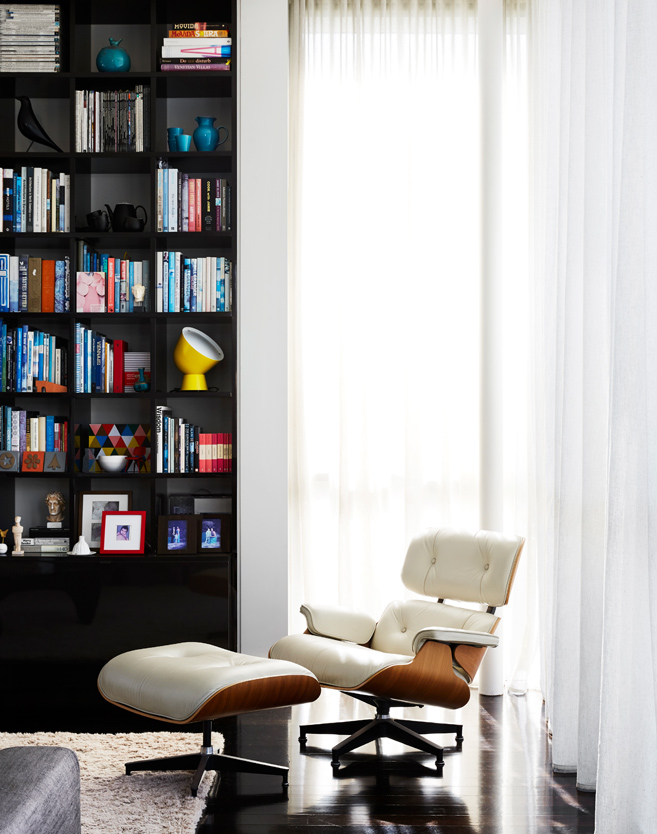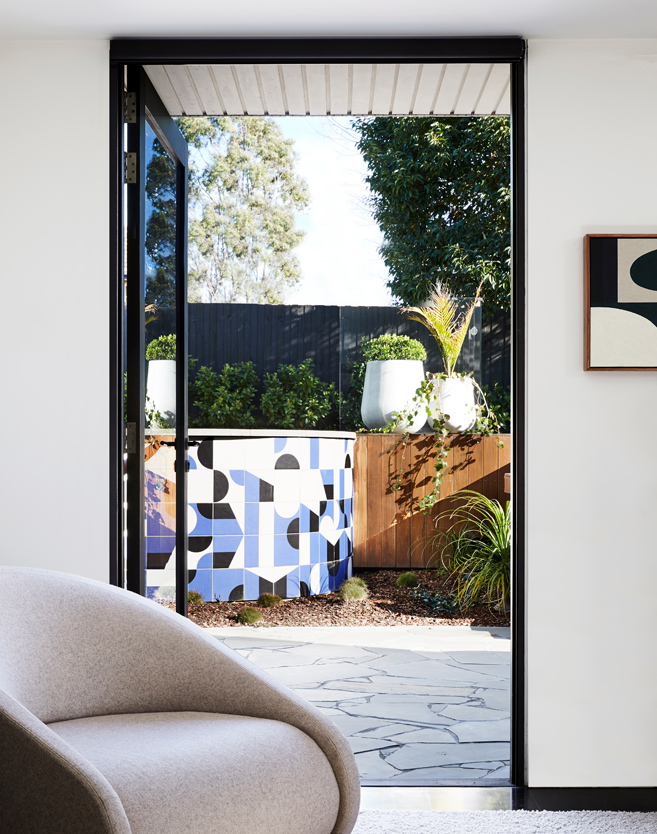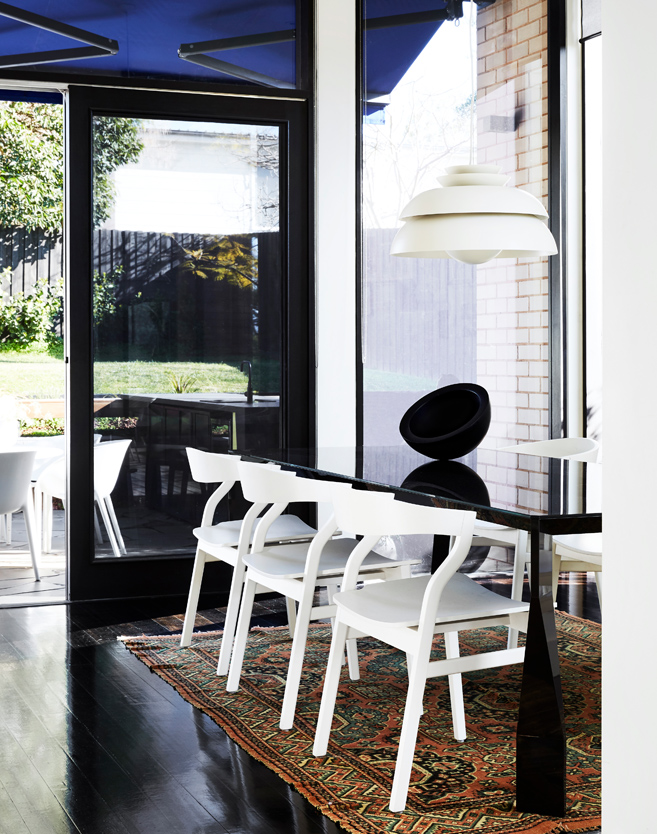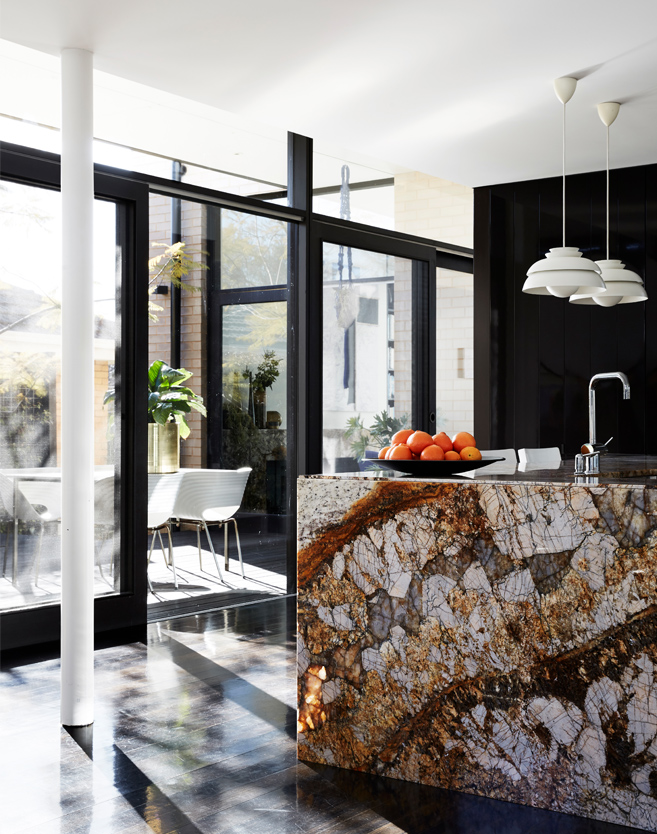 Mascarello granite was the literal rock around with other materials were selected including the dramatic introduction of primary colours. Cobalt blue enlivens private open spaces, punctuated with sharp yellow accents. A dark red front pivot door marks the point of arrival and rich red carpets to resonate at the interface with terrazzo floors in the wet areas.
The undulating site landscape presented some challenges, but also offered an opportunity to 'sculpt' the rear space and play with scale and elevations. The elevated pool area provides a little 'theatre' coming out of the ground.
Quality and richness have informed the design but is not precious. The home is inviting and comfortable so the growing family can continue to entertain and share with the many 'tribes' that enrich their lives, including family, friends, school friends and colleagues.