The Bank
Vaughan, Victoria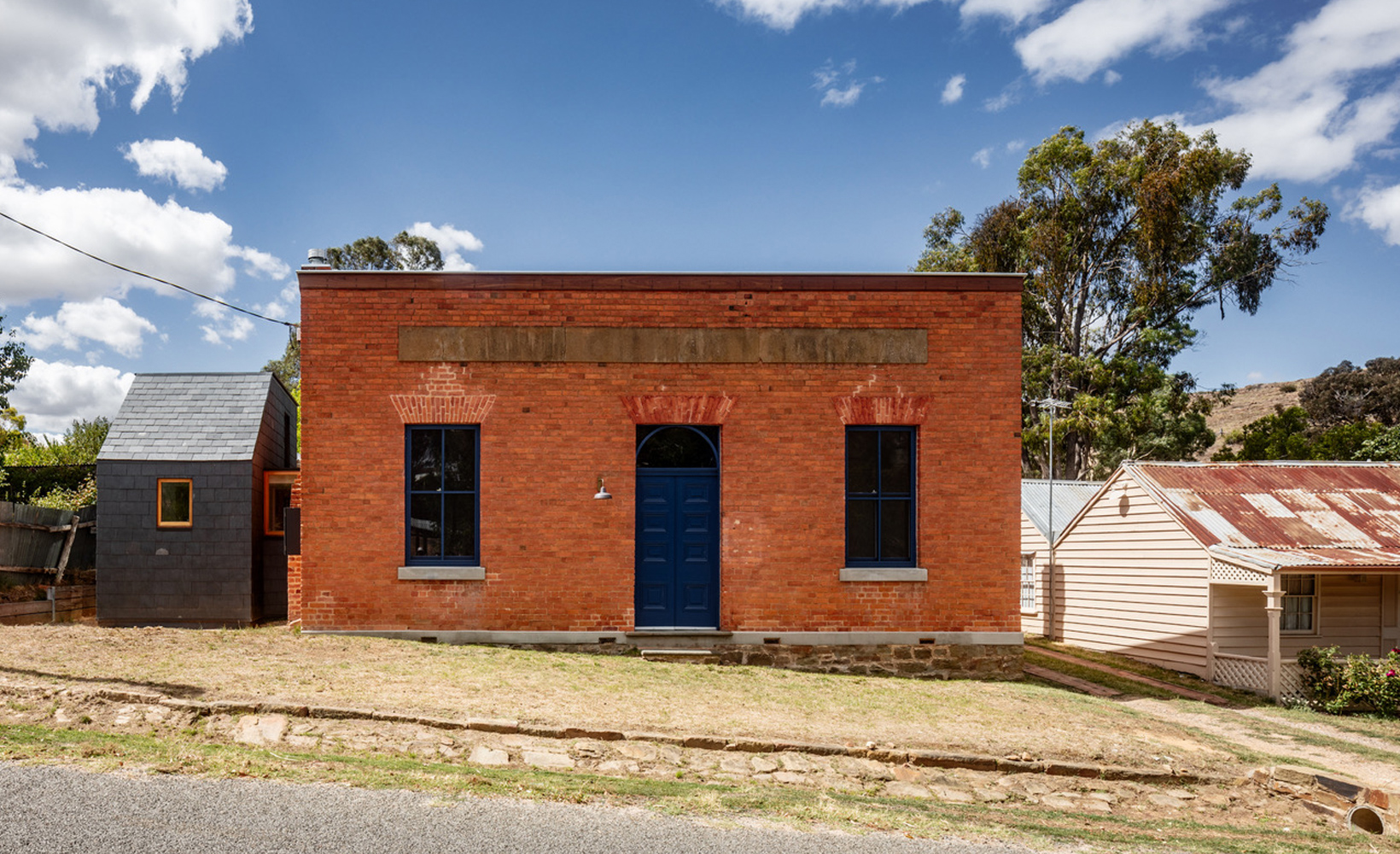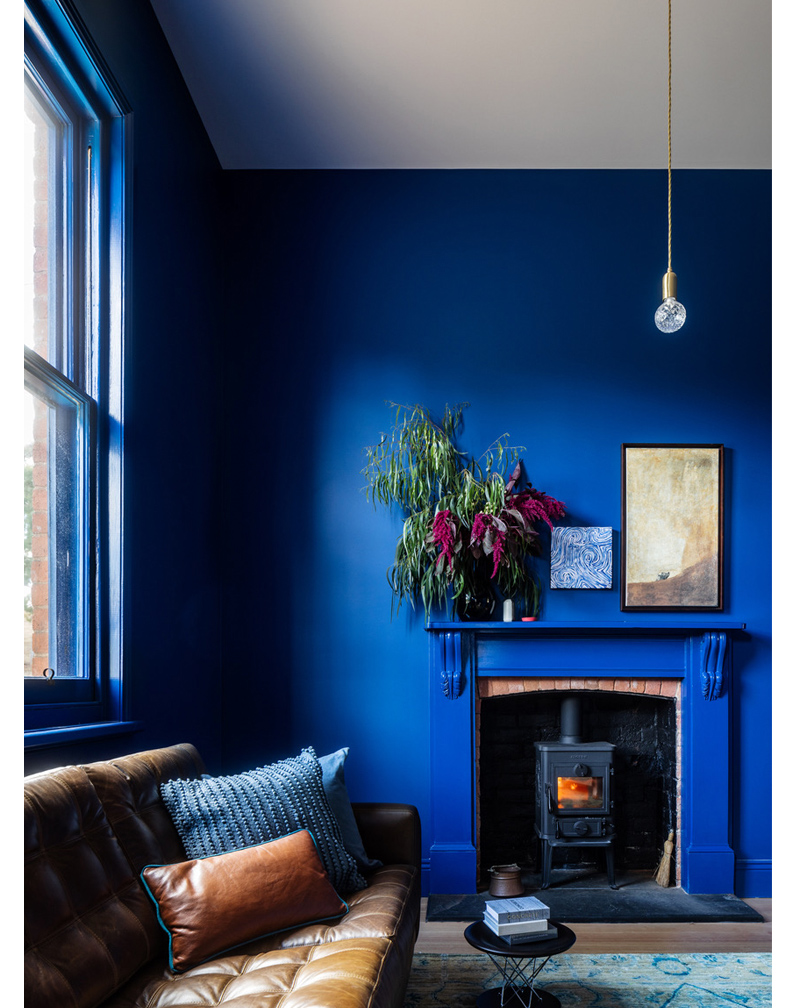 Builder:
Warren Hughes Builders & Renovators
Resurrected from a ruinous state, The Bank in Vaughan reclaims its former stature through careful restoration and 'partnering' with a new pod extension, adapting from a civic building to the next chapter as a country residence.
The Bank's original rooms retain and reveal clues of the region's first commercial building built in the 1850s servicing briefly the world's richest alluvial goldfield.  The faded beauty of the original colour scheme informed the new vibrant blue colour palette with gold trims punctuated throughout.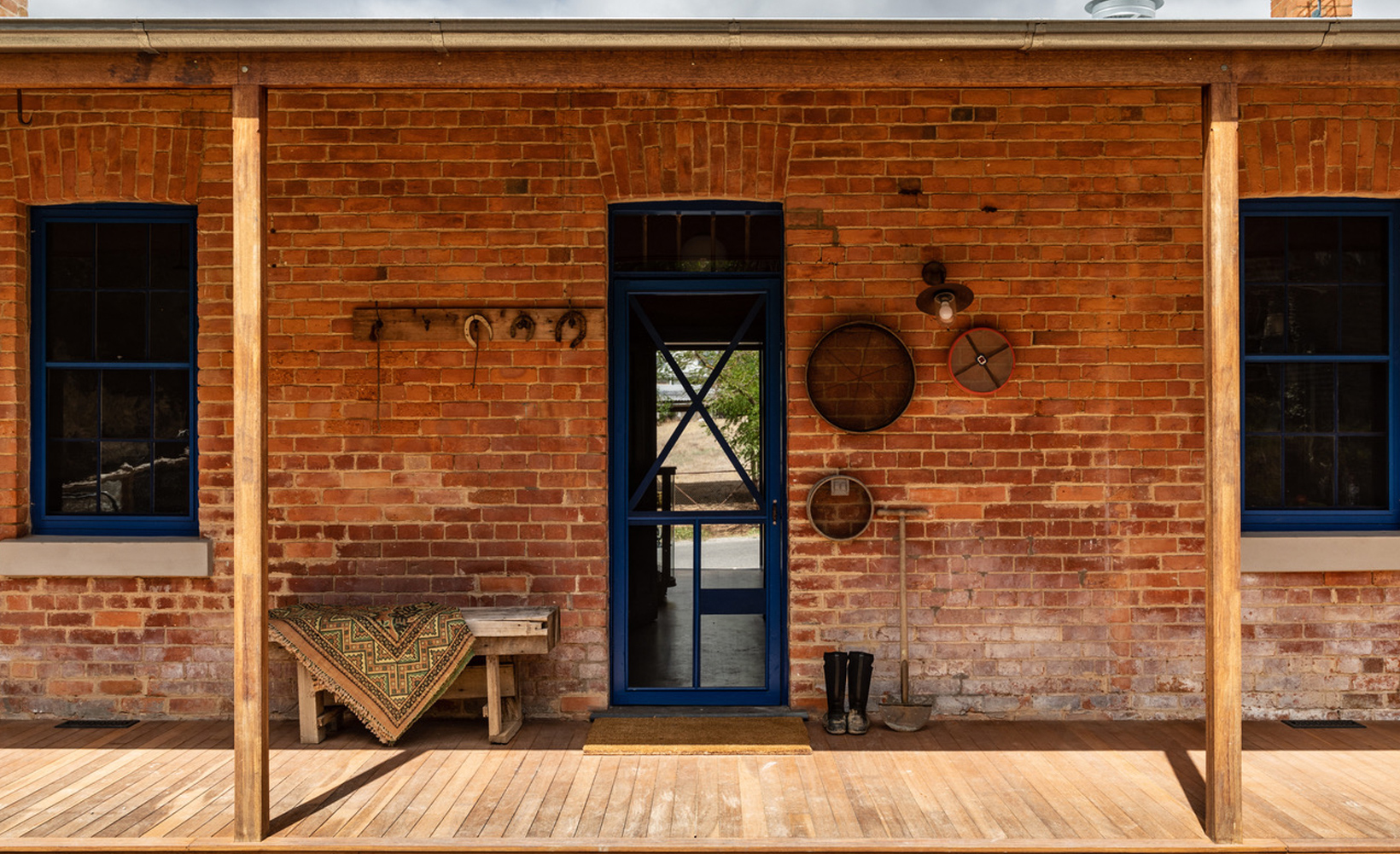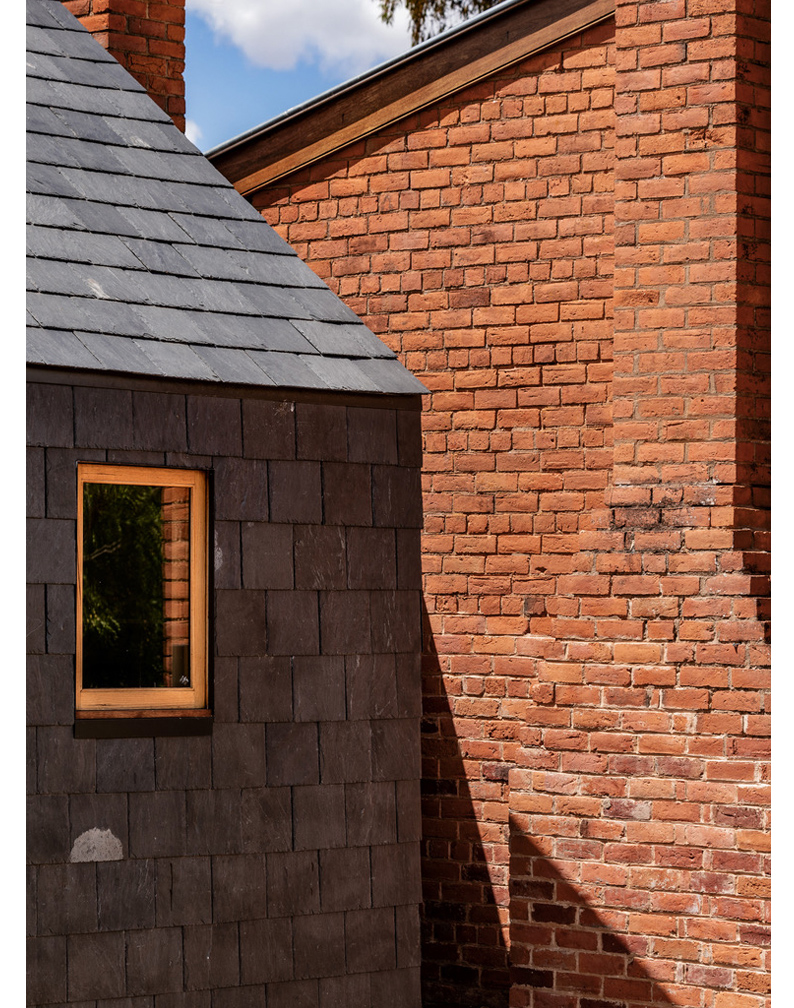 Annexed to the west, the slate-clad pod is located to 'service' The Bank.  Conceptually, the pod's form re-interprets the heritage unique skillion roof, at once revealing, as well as protecting the historic building's soft bricks from the harsh weathering salts.  The pod's interior form unfolds to reflect the exterior and is light and uplifting, in contrast to the moodiness and weight of The Bank's interior.  The remnant baltic pine timber floorboards were removed and finished to line the pod interior walls.  The project is as much an exploration of the civic vs private, as it is about restoration.
Culturally, The Bank's restoration has breathed new life into one of the township's 'foundation' building, creating a buzz for the community and employing the expertise of local and experienced craftspeople .
A repository of currency and history, The Bank in Vaughan continues its public and private duties.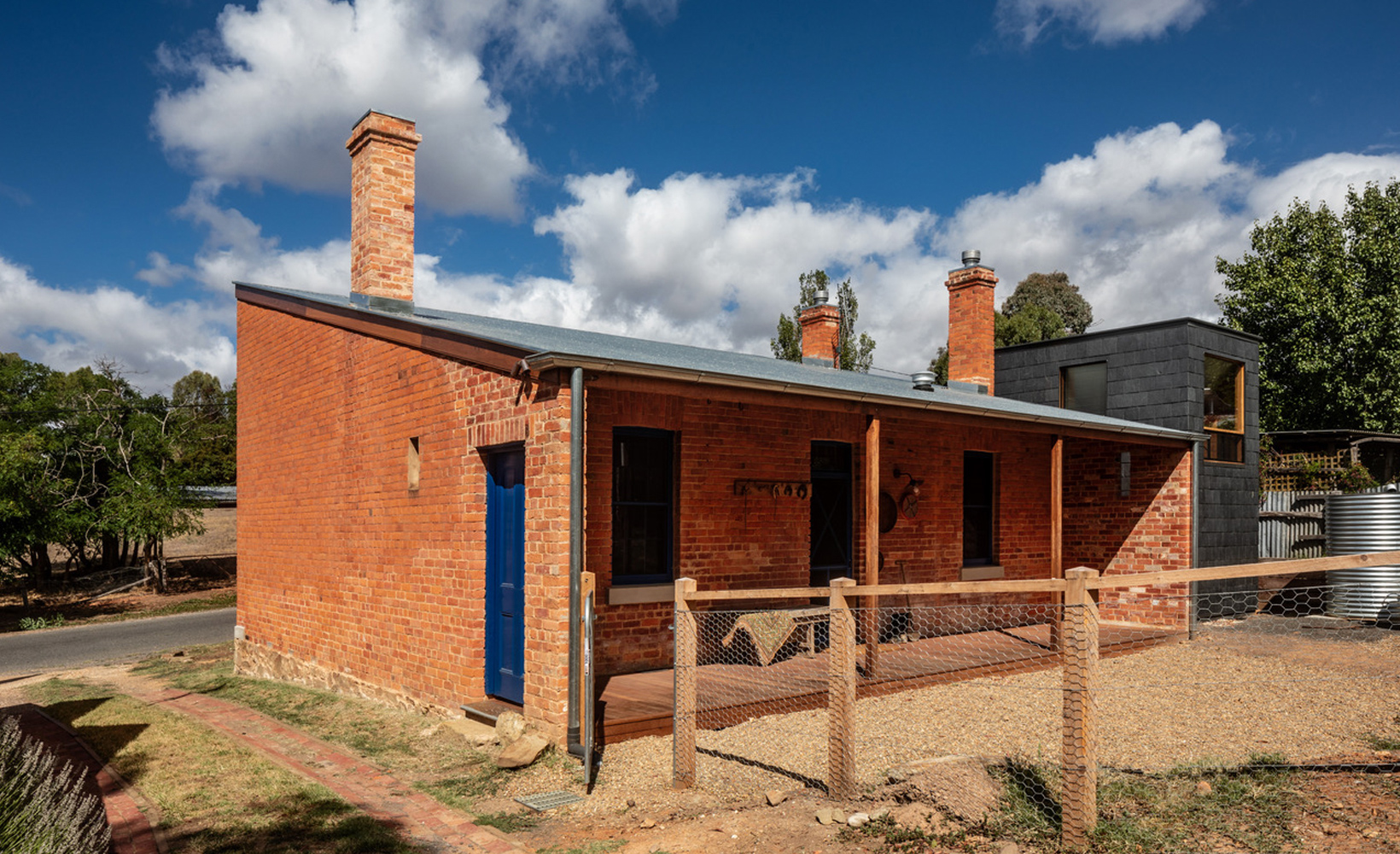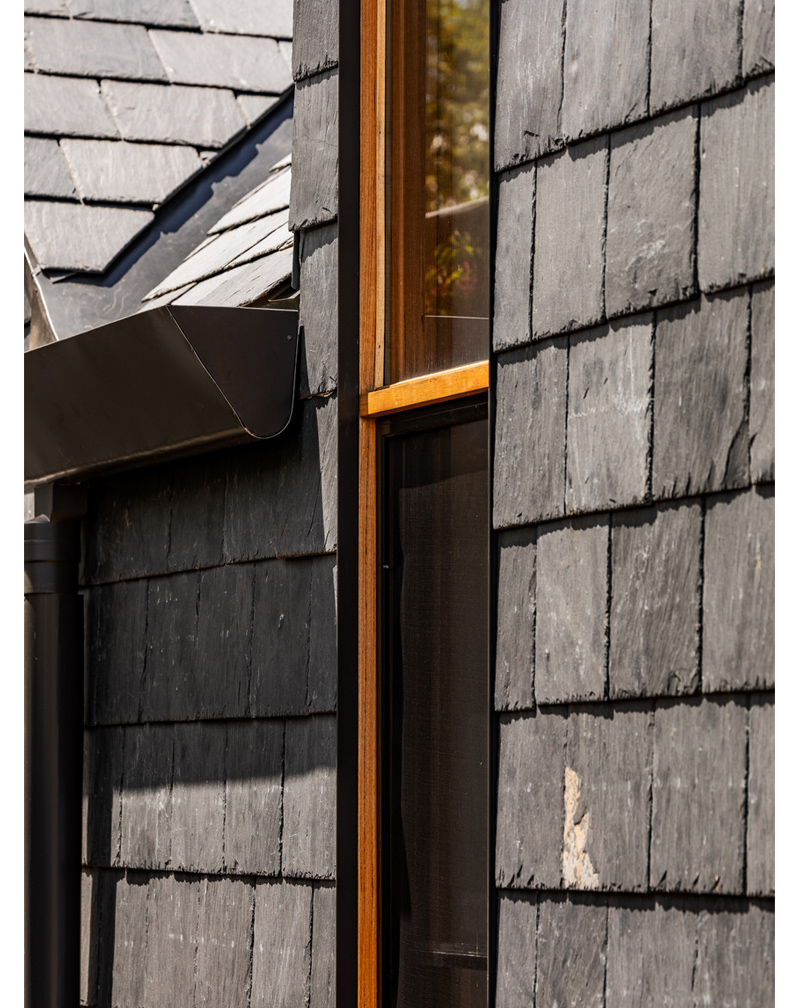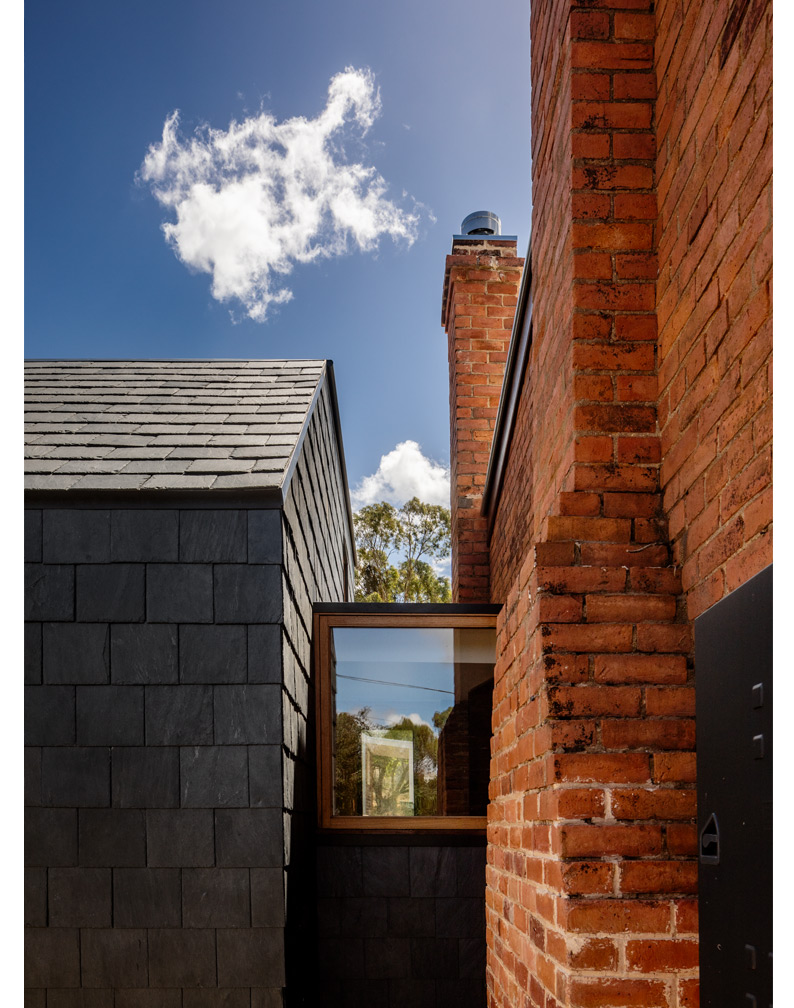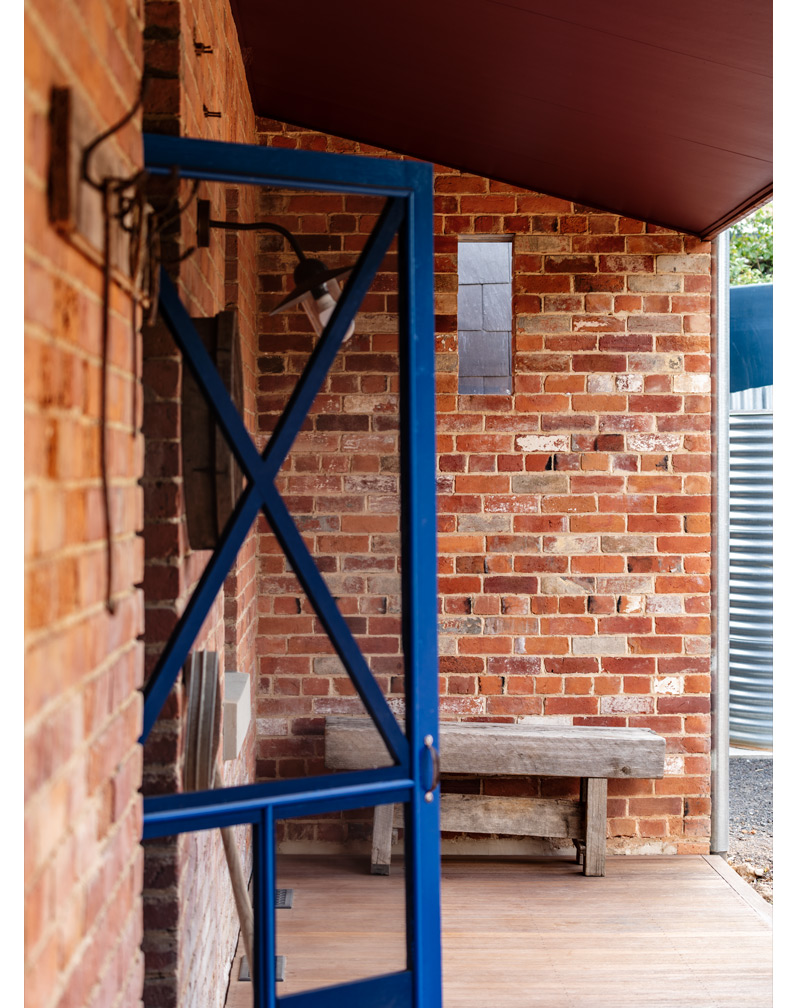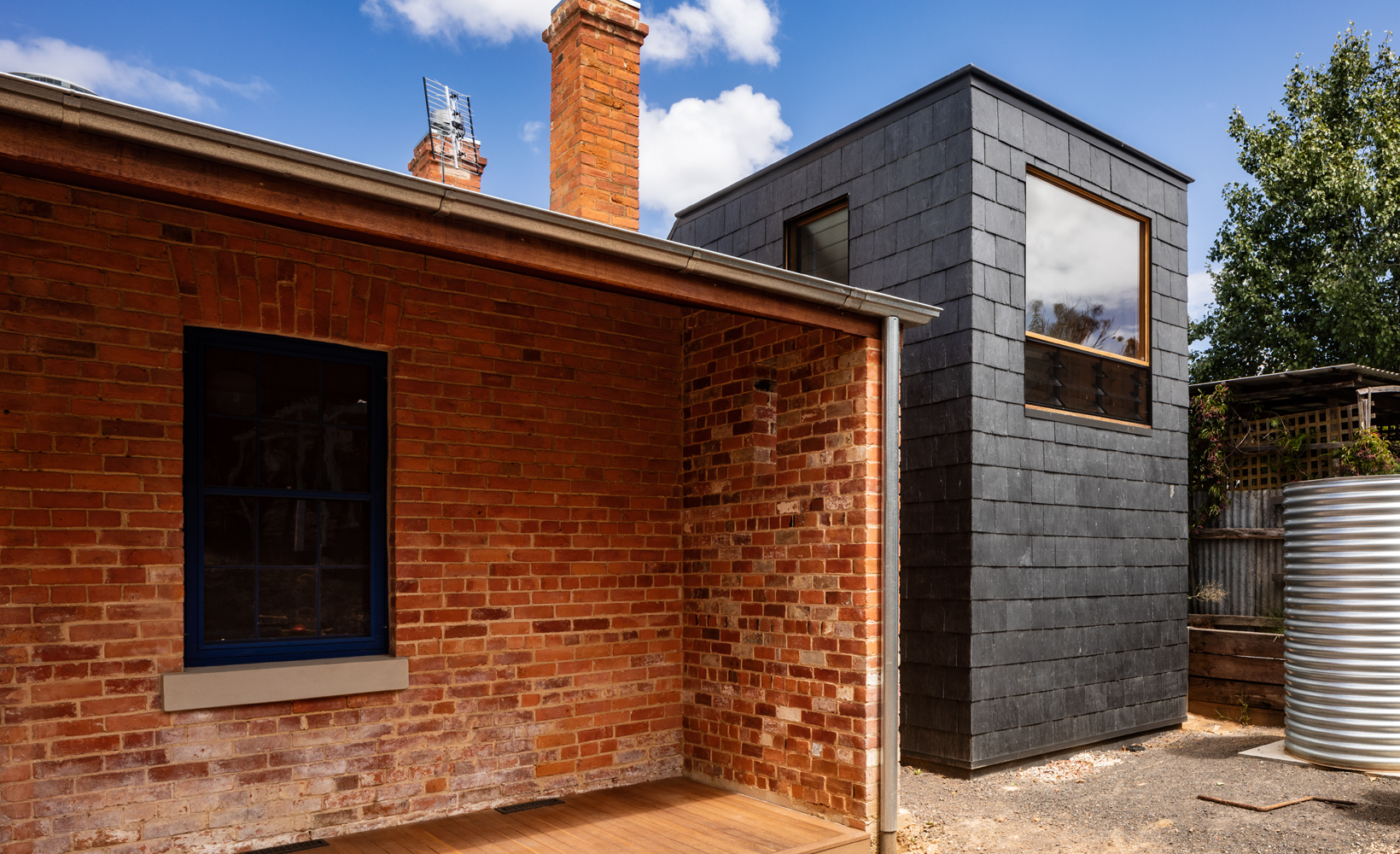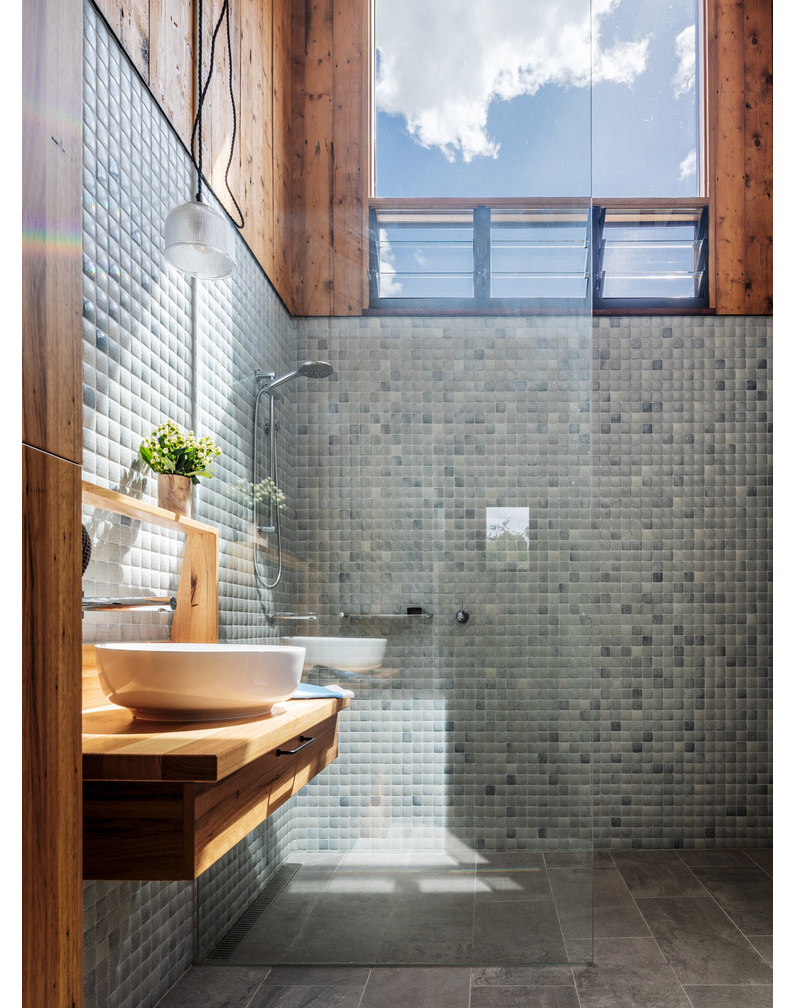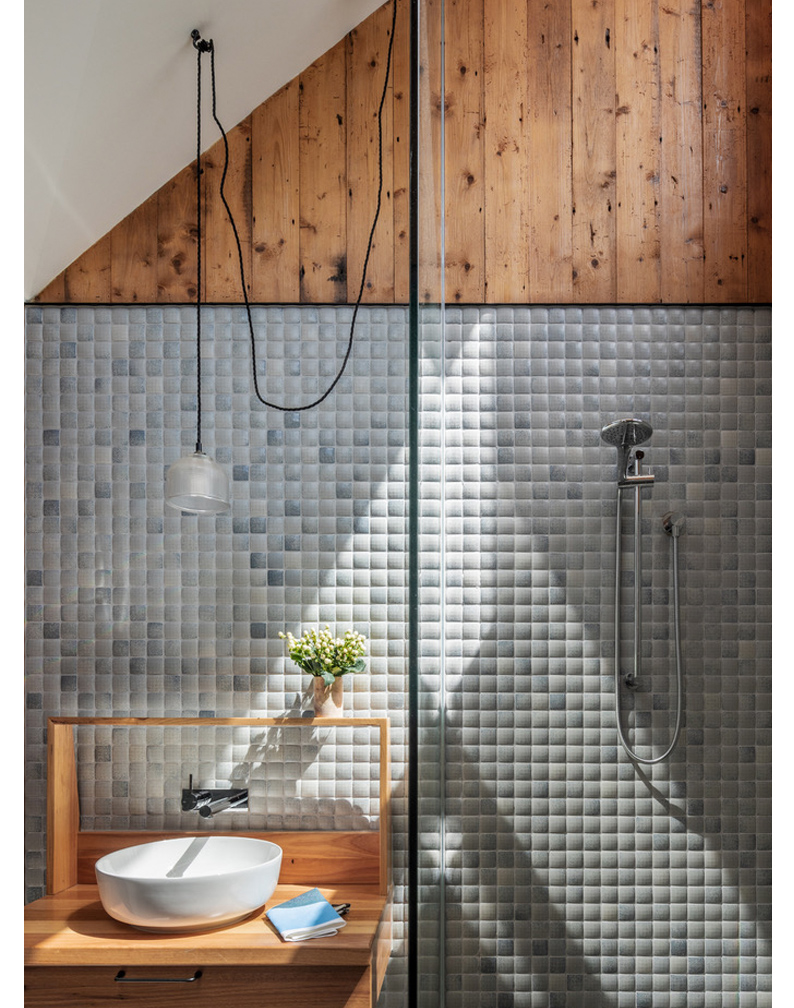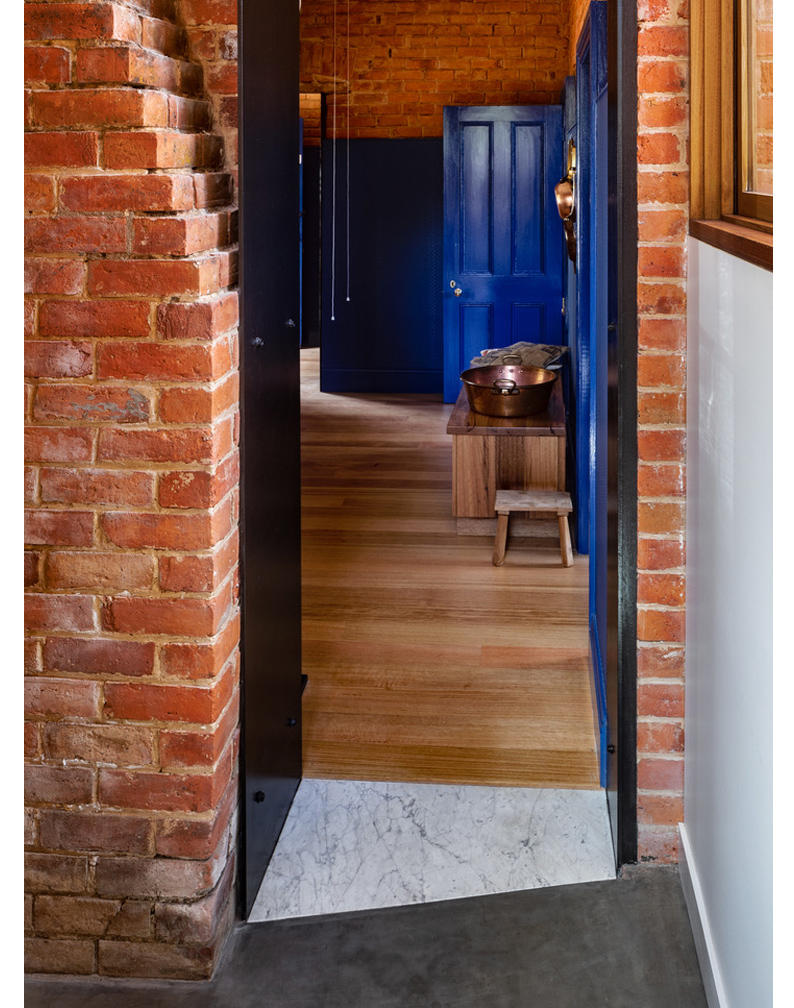 Awards & Recognition:
2020 Heritage Victoria, Selection as a successful Heritage Homes Case Study
2019 Dulux Colour Awards, Commendation – Residential Exterior
2019 Houses Awards, Commendation – Heritage
2019 Houses Awards, Shortlist – Alterations & Additions
2019 Australian Institute of Architects – Shortlist Heritage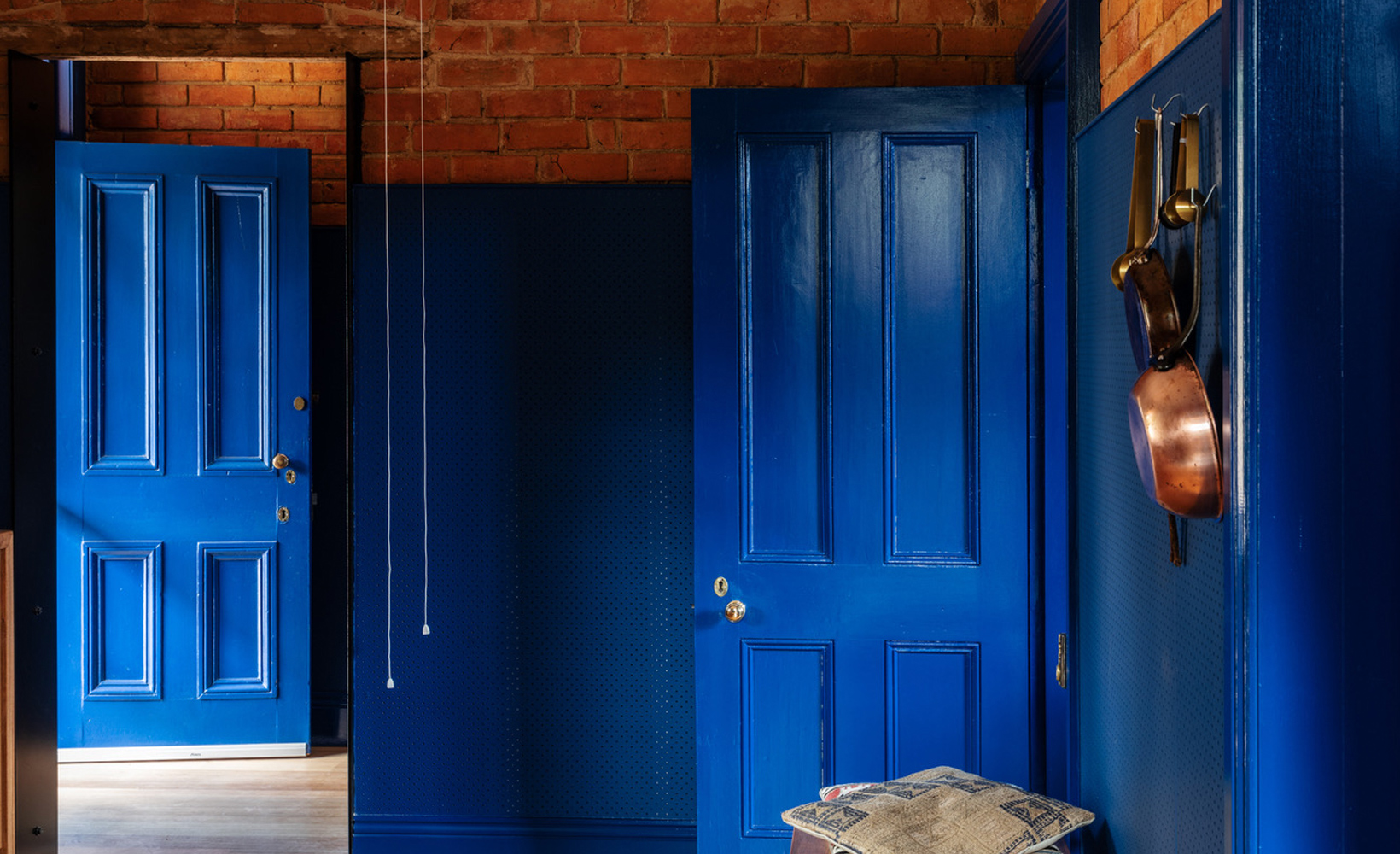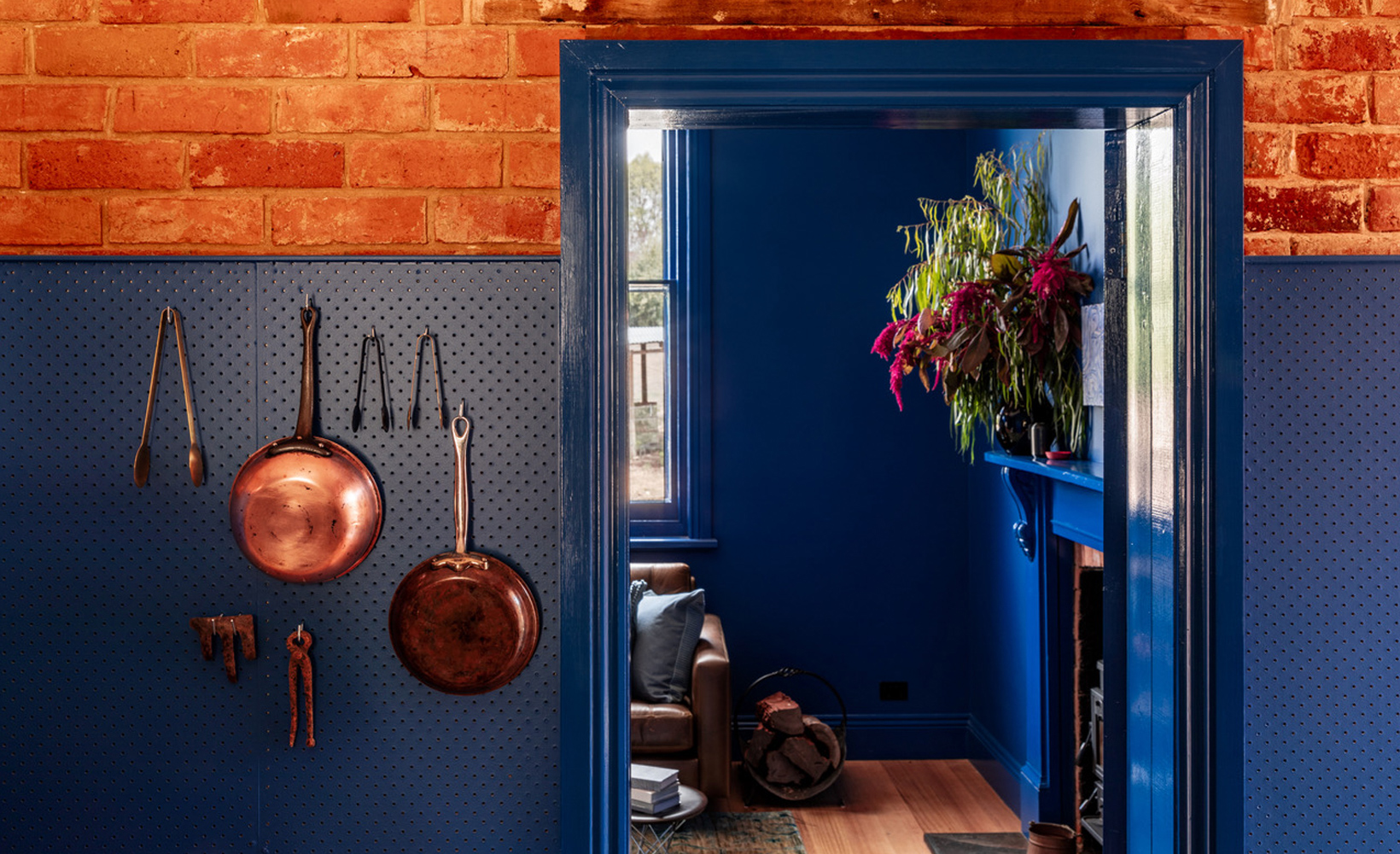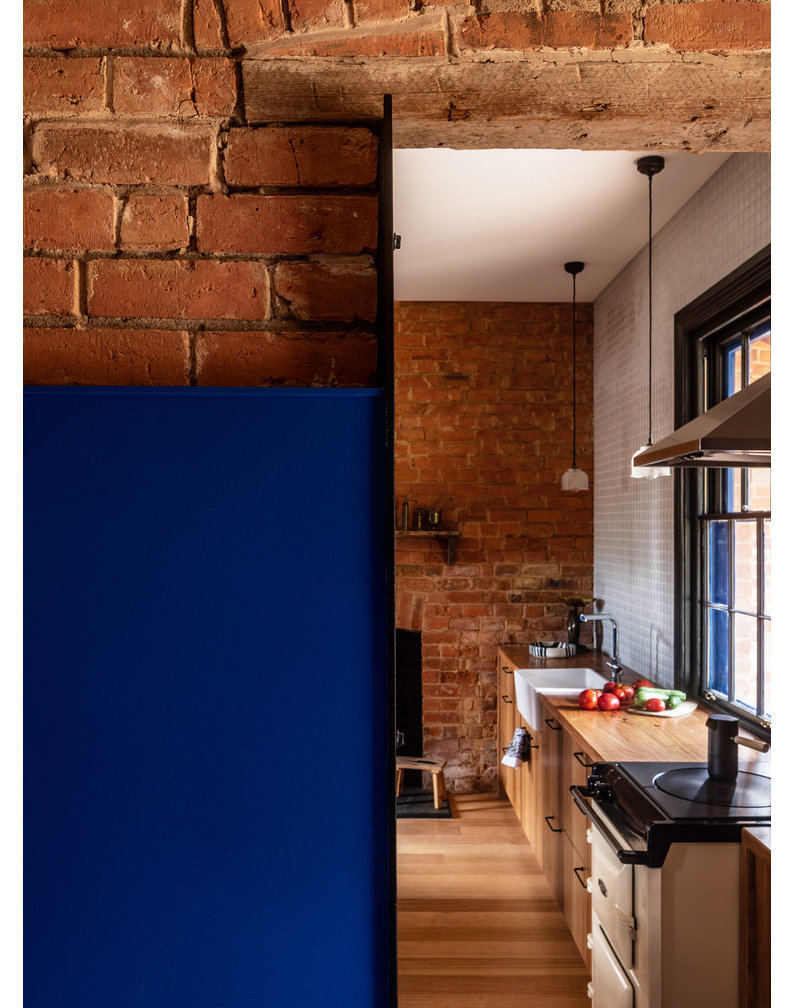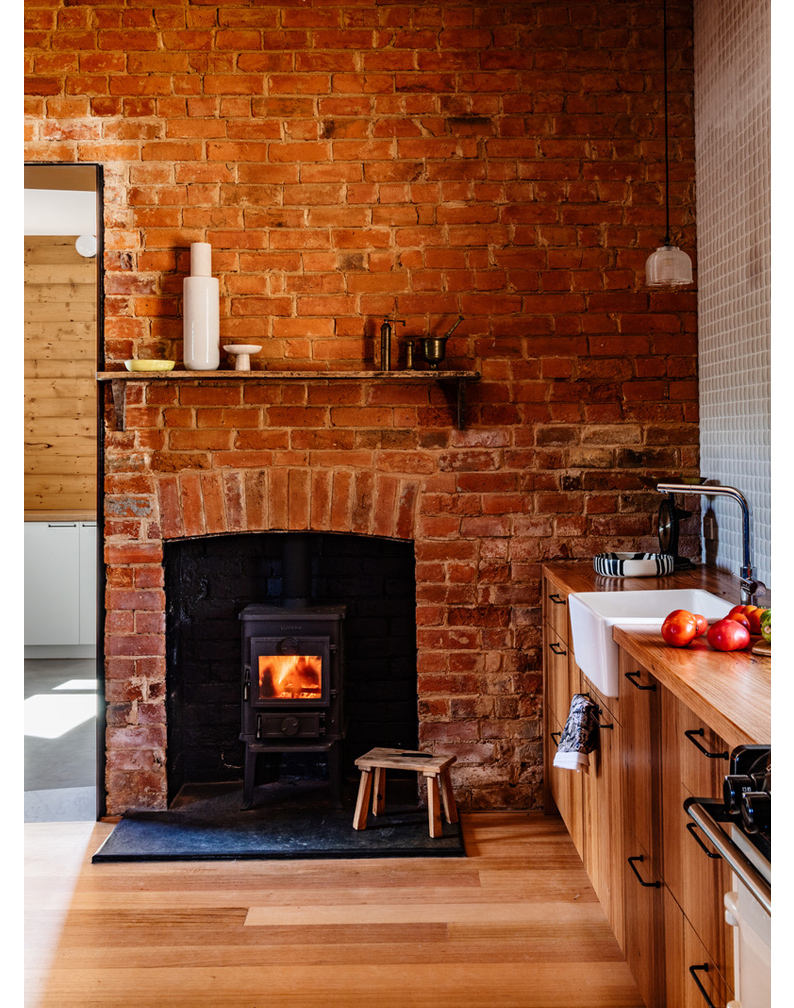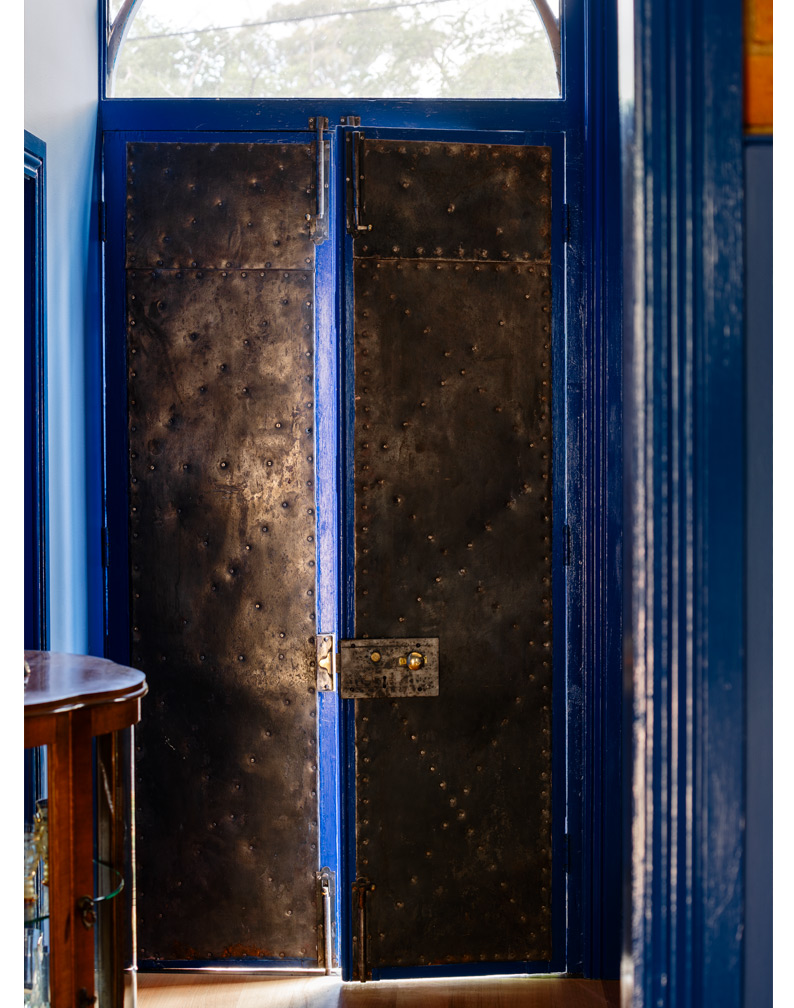 "Our first project with Maria was the transformation of our tired, Post-War weatherboard in suburban Northcote into a stunning home. Maria took our memories of Greece and Spain and realised them in deep blue terrazzo floors, a soaring, rendered arch and wide sky views from brilliantly placed windows. From the kitchen with it 3 metre marble bench, polished concrete floor and bespoke cabinetry, we hosted our cooking school classes as well as many dinners and events with friends and family.
When we found the ruin of an 1850s bank in the Victorian Goldfields we didn't hesitate in our choice of architect for the restoration. This time the sky views were literally through the collapsing roof! The building was home to local wildlife and many of the handmade bricks were crumbling like honeycomb. To top it off, the building was subject to a heritage overlay. Maria's vision, as well as her expertise as an architect and interiors expert, led to 'The Bank at Vaughan' gaining recognition and awards in the Houses and Dulux Color Awards programs and also as an exemplary case study of heritage homes by Heritage Victoria.
We are currently working with Maria on a third project. She has designed a building that works with its environment, including the challenges of hilly terrain, prevailing weather patterns, on-site water and waste services and a strict BAL rating. Most exciting was when she used her artistic vision to make those plans work harder and more beautifully than we could have imagined on our own."
– Karen Manwaring and Angela Nicolettou